MoI stresses need to abide by camping rules in Qatar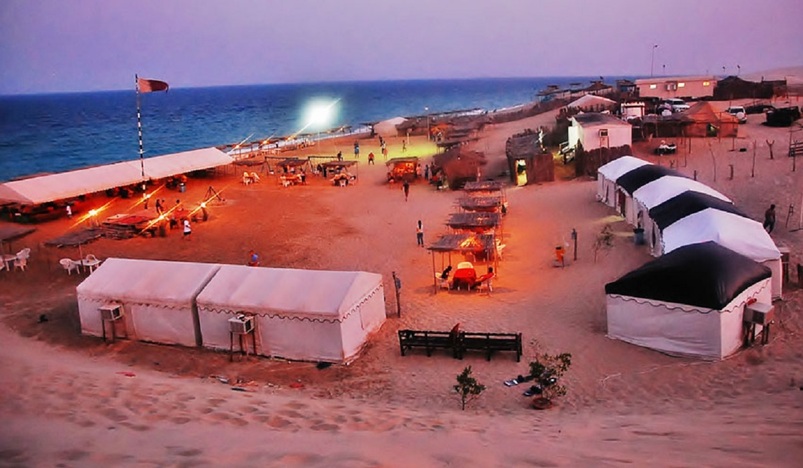 Winter Camping Season 2021
Participants in a panel discussion organised by the Ministry of Interior's General Directorate of Traffic stressed the need for those wishing to camp to abide by the rules and conditions for camping, and to fully adhere to security and safety procedures.
The panel discussion, which was attended by officials and officers from the General Directorate of Traffic, representatives of camping authorities and a number of school students, comes within the framework of the General Directorate of Traffic's awareness plan aimed at reducing the number of violations and traffic accidents during the winter camping season (2021-2022).
Lieutenant-Colonel Ali al-Baridi, Head of the Technical Inspection Section, explained the conditions and procedures for registering semi-trailers and caravans and the importance of fulfilling the registration conditions, and ensuring that safety conditions are met.
Major Dr Muhammad Sulaiman al-Hammadi, Head of the Traffic Awareness Section, confirmed the completion of all preparations of the Traffic Awareness Section, to implement a comprehensive campaign in a bid to raise the level of safety in camping areas during the (2021-2022) season, with the aim of achieving a traffic environment free of accidents, especially in the Al Udeid and Sealine beaches.
He said: "This campaign is based on indicators and statistical data of the traffic condition during the past years, to ensure that the best results are reached, noting that it targets a number of categories, such as drivers, participants in events, visitors and tourists, as well as people in camping areas, with a special focus on youth categories."
Captain Khaled al-Khater, the patrol police officer, confirmed that the Southern Traffic Section began implementing plan to secure traffic in the camping areas, through the following:
• Intensify traffic patrols to organize the movement of caravans and to escort them to the wilderness areas
• prepare patrols to monitor external roads, entrances to and exits from camping areas
• emphasize the speedy response of traffic patrols to reports and to intervention in cases of emergency in coordination with the ambulance service and the General Directorate of Civil Defence
Meanwhile, Salem Hussein al-Safran, Assistant Director of the Natural Reserves at the Ministry of Environment and Climate Change pointed out to the importance of preserving wildlife in wild places, by adhering to places designated for camping, and avoiding natural reserves.
He noted that the procedure in force during this season by the organizers is to assemble caravans in specific places, before distributing them to areas designated for camping, saying this contributed to reducing overcrowding.
Dr Aisha Obaid, assistant director for Injury Prevention Programme at Hamad Medical Corp, presented statistical data on the number of desert bike injuries during the last season, and the most prominent types of injuries received by the Hamad Trauma Centre.
Dr Obaid drew the attention of parents to the importance of watching children and enhancing their knowledge of the potential risks of erroneous behavior during the camping season.
Source: QNA