MoI offers 50% discount on traffic violations settlement til March 17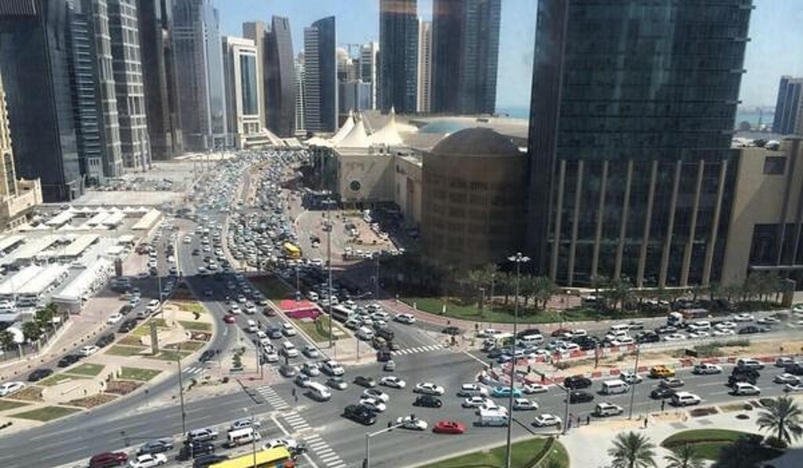 50% discount on Qatar traffic violations payments
The Ministry of Interior (MoI) has reiterated that the 50% discount on traffic violations settlement continues until March 17, 2022.
Payment can be made electronically through Metrash2, MOI e-services portal, self-service kiosks, and service counters at the Traffic Directorate, the Ministry added.
"On the initiative of the Ministry of Interior and under the directives of His Excellency Sheikh Khalid bin Khalifa Al Thani, Prime Minister and Minister of Interior, the General Directorate of Traffic announces the launch of the initiative to settle accumulated traffic violations, by activating a 50% discount from the amount of violations. This discount will be available for a period of three months, starting from December 18, 2021, coinciding with the celebrations of the National Day of the State. After the expiry of this period and the beginning of next year, legal procedures will be applied to collect the new traffic violations," said Brig. Muhammad Abdullah Al Shahwani, Acting Director General Directorate of Traffic.
The Director General of Traffic called on everyone to take advantage of this initiative launched by the MoI and to settle the violations accumulated during the past years in this 3-month period.
He emphasized that with the beginning of the new year, new legal procedures will be applied regarding violations and the violations will be referred to the concerned authorities (the Public Prosecution).
He pointed out that the General Directorate of Traffic emphasizes the implementation of this procedure in order to benefit everyone, especially those who have accumulated previous violations.
They have to settle these violations, as well as those who have seized cars at the Traffic Department in Industrial Area because of violations and take advantage of this initiative so that their vehicle will not be sold.
He added that the payment can be done through the Metrash2 app, and in the event of facing any problem with violations, they can contact the Traffic Department.
For his part, Col Dr. Muhammad Radi Al-Hajri said that this initiative aims to correct the situation of violators through a new mechanism based on the non-accumulation of traffic violations in the coming years, which gives it the status of a judicial officer and activates the national address to announce these violations.
He stressed that all these procedures are carried out in coordination with the relevant authorities, within the Ministry of the Interior and the external authorities concerned with the judiciary.
As of 2022, there will be a new mechanism for controlling and collecting traffic violations. The (goodwill) initiative launched by the Ministry will benefit a large segment of road users, especially those who have committed traffic violations and have accumulated large sums of money, he added.
Source: MoI