MoECC's Services Go on Display at S'hail Exhibition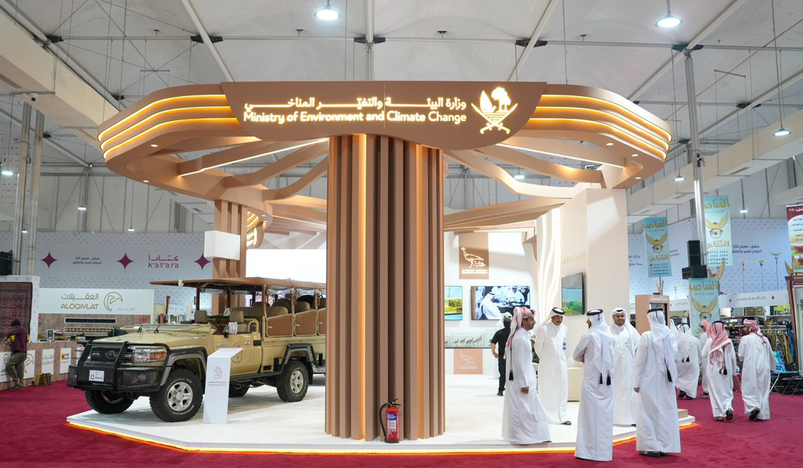 Katara International Hunting and Falcons Exhibition
Ministry of Environment and Climate Change (MoECC) has launched a special pavilion at the Katara International Hunting and Falcons Exhibition (S'hail), according to a statement on Tuesday.
The pavilion introduces the visitors to MoECC's services, especially those related to the natural reserves and wildlife sector, and raises their awareness of the laws regulating hunting operations. It also shows MoECC's various e-services, and the phases of Houbara Bustard breeding.
The event takes place from Sep. 5-9 at Katara Cultural Village Foundation.
Director of MoECC's Public Relations and Communication Department Mohammed Ahmed Al Dhahi said that this year's pavilion, which is completely distinctive in design and size from previous years, reflects the MoECC's important role in preserving the local environment and wildlife in Qatar.
Al Dhahi highlighted the MoECC's efforts to enrich biodiversity and overcome the challenges to Houbara bustard breeding.
He also highlighted the MoECC's e-services related to the Convention on International Trade in Endangered Species of Wild Fauna and Flora (CITES).
(QNA)