MOECC Launches Company Registration Service Online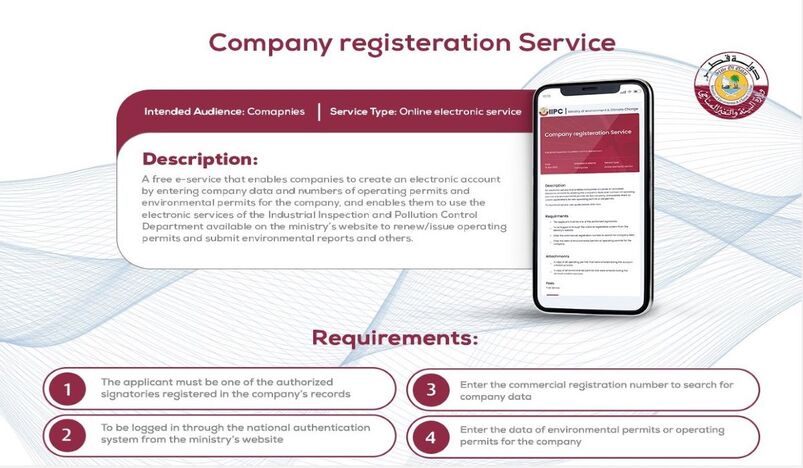 MOECC Shared Steps to Use the Service
The Ministry of Environment and Climate Change (MOECC) represented by the Industrial Inspection & Pollution Control Department has announced the launch of its latest online service titled: "Company Registration Service".
MOECC said that the service allows companies to create an online account by typing the commercial registration number, operation permits, and environmental permits to be able to access the services at the Industrial Inspection & Pollution Control Department online, such as applying for permits, submitting environmental reports, etc.
To obtain the service, one must log in via the national authentication system on the online service's page, and the person who submits the service should be an authorized signatory according to the establishment card, then he\she should enter the commercial registration number to find the establishment data or the company license permit.  
It is worth noting that MOECC has published an online user guide for further assistance on how to use the service.