'Miracle in air' baby born on Qatar Airways flight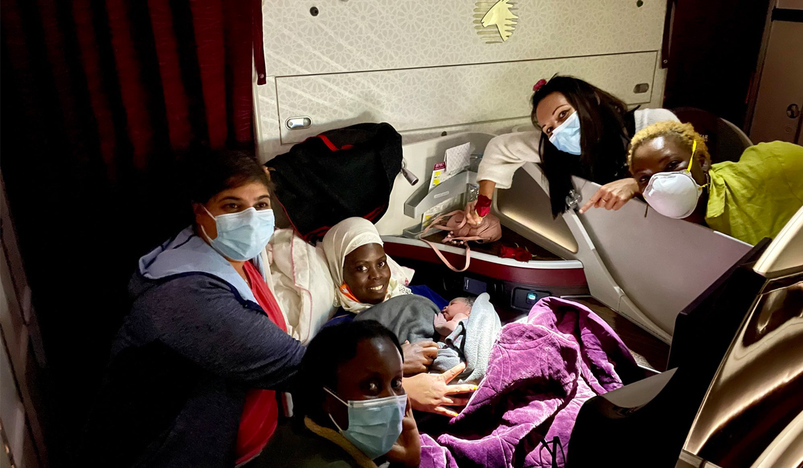 Baby born on Qatar Airways flight
A baby girl was delivered on an overnight Qatar Airways flight to Uganda. 
University Professor at Toronto Dr Aisha Khatib shared the story of her delivering a baby on flight along with many pictures of the baby girl and the crew that assisted her.
"Is there a doctor on the plane? Never thought I'd be delivering a baby on a flight! Thanks to the airline crew who helped support the birth of this Miracle in the air! Mom and baby are doing well and healthy!" tweeted the doctor. 
The baby was born healthy and named Miracle Aisha, after the doctor.
According to media reports, Ugandan migrant worker travelling from Saudi Arabia was about to deliver her first child, who decided to arrive early at 35 weeks.  
BBC reported that Dr Khatib was helped by two other passengers - an oncology nurse and a paediatrician from Doctors without Borders (MSF). It also added that the delivery happened on December 5, and Dr Khatib shared the pictures only recently as she had been too busy treating patients.