Ministry urges public to participate in #WateringBirds initiative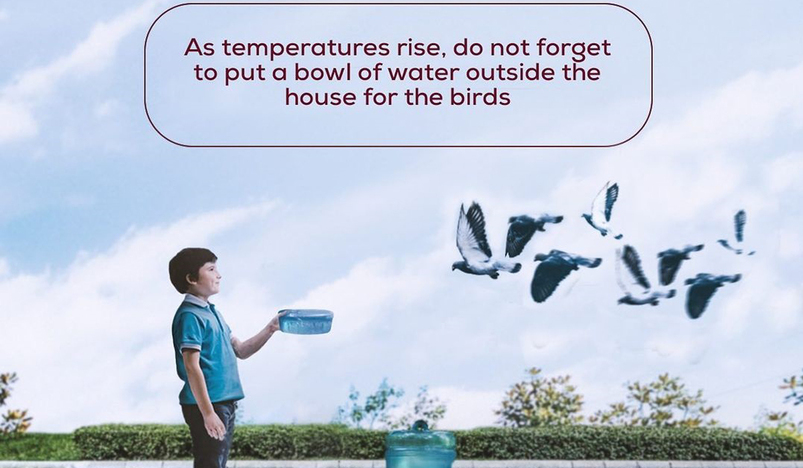 Watering Birds
With the summer temperatures rising, the Ministry of Environment and Climate Change has urged the public to participate in the #WateringBirds initiative by placing a small water bowl in the garden of the house or the balcony of the apartment.
Qatar has been witnessing scorching sun for the past few days with some places recording 48-49 degress Celsius today as per Meteorology report. 
Many public places have already installed water feeders for birds.