Ministry Unveils Admission of Three Partners to South East Field Development Project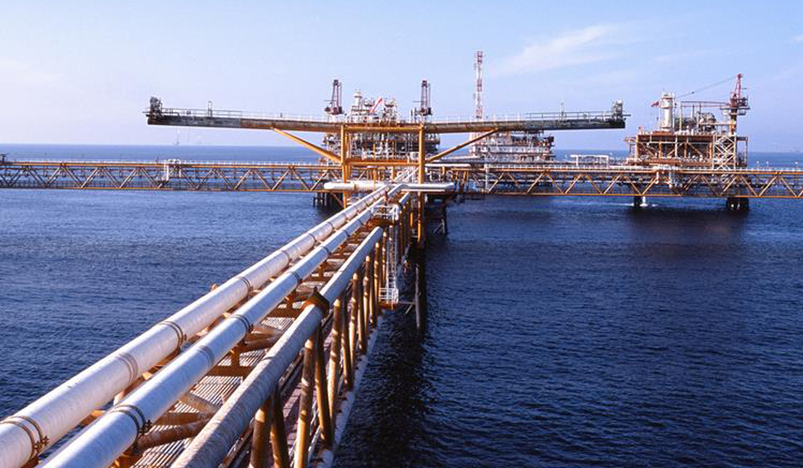 South East Field Development Project
HE Minister of State for Energy Affairs Eng. Saad bin Sherida Al Kaabi, President and CEO of QatarEnergy revealed that three international partners have joined the north field expansion project, in addition to the partner that has been announced recently, noting that the new partners will be announced in the appropriate time.
During a panel discussion with the year executive person in energy sector within the activities of Energy Intelligence Forum convened in UK capital London, HE Minister of State for Energy Affairs indicated that the eastern north field projects, the southern north field projects and Golden Pass will add 48 tons of Liquified Natural Gas (LNG) annually, emphasizing that the State of Qatar alone will produce the majority of the new LNG quantities during the period from 2025 to 2027.
Speaking about the value of the international partnerships fostered by QatarEnergy in these ambitious projects, HE Minister Al Kaabi said that the partnership model adopted by QatarEnergy has been very successful and made us what we are today, and granted us the ability to upgrade the best competencies, abilities, techniques and marketing, adding that QatarEnerg is indebted to all its partners who are operating in tandem with it "until we reached what we are today'', His Excellency added.
With regard to zero emissions, His Excellency noted that several countries have announced the goals that can be achieved during a certain period, however, they have neither the plan nor the willingness to put commitment into action, outlining that due to this, coal burning has become more powerful than ever, and pushed us many years back, His Excellency pointed out.
His Excellency Eng. Saad bin Sherida Al Kaabi highlighted the role State of Qatar is undertaking to reduce gas emissions and carbon footprints, pointing out that the State of Qatar will soon open a solar power plant in Al Kharsaah with the capacity of 800 megawatts that will supply Qatar General Electricity & Water Corporation (KAHRAMAA) with %10 of the local demand, which is a great achievement for a major producer of natural gas, adding that the State of Qatar is the largest country in Middle East and north Africa in terms of injecting carbon dioxide as part of the efforts dedicated to carbon capturing and sequestration, adding that Qatar is currently injecting 2.5 million tons and will grow to over 11 million tons of carbon dioxide annually by the year 2035.
Commenting on the transition to low carbon energy, Minister of State for Energy Affairs, President and CEO of QatarEnergy called for the responsible transition in which LNG will be a fundamental and permanent fuel combined with carbon capture and sequestration techniques as well as the reduction of methane emissions.
(QNA)