Ministry of Public Health Enhances Efforts to Raise Awareness of Cancer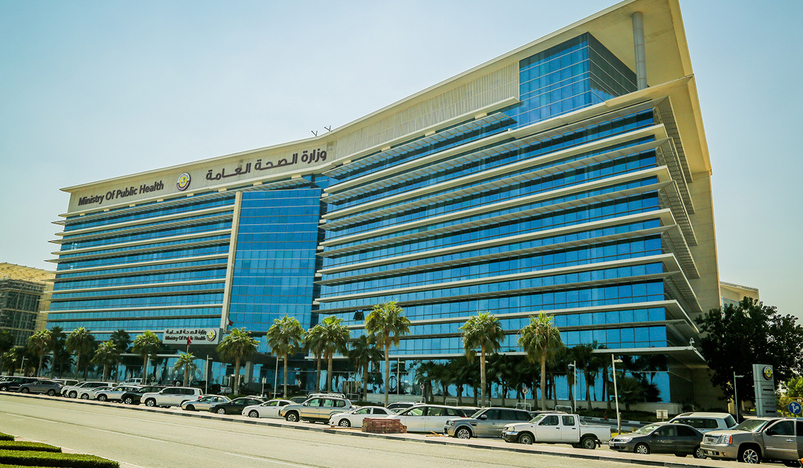 Ministry of Public Health Qatar
In cooperation with HMC PHCC, Sidra Medicine, Qatar University, Qatar Cancer Society and Qatar Red Crescent, the Ministry of Public Health held a webinar in the attendance of health sector representatives. In addition, the Ministry of Public Health organized many events and activities for World Cancer Day, on February 4, under the theme "Close the care gap."
The celebration of World Cancer Day involved the active partnership and ongoing cooperation between all agencies working in cancer prevention.
Director of Public Health Department at the Ministry of Public Health Sheikh Mohammed bin Hamad Al-Thani said during the webinar that this year a three-year global campaign was launched under the theme of "Cancer Care Equity", in order to raise awareness of the concept of equity and reduce the gap and inequity in cancer health services.
He also added although the COVID-19 pandemic disrupted the spectrum of cancer care globally, the Ministry of Public Health continues its efforts to promote health and raise awareness about cancer prevention and refute myths with the efforts of committees and teams through many programs and projects to ensure an equitable distribution of resources and opportunities, providing fair services to all cancer patients and those affected by it.
Amid Abu Hmaidan, Acting Director of the National Cancer Program from the Ministry of Public Health, launched the Cancer Awareness Calendar for 2022, developed through unique cooperation and partnership between leading healthcare institutions to prevent and treat cancer. The calendar also reflects the collaborative efforts of health partners towards achieving the Vision of the National Cancer Framework 2017-2022 and provides an opportunity to unite stakeholders within Qatar to join forces to raise awareness of cancer and reduce the cancer burden on Qatar's community. The 2022 calendar also identifies months dedicated to cancer awareness based on evidence-based cancer data published by the Qatar National Cancer Register. It also recognizes International Cancer Awareness Days. This annual calendar will also highlight nationally implemented initiatives.
At the panel discussion, Dr. Ussama Al Homsi, Medical Director for Quality, Education and Research at NCCCR, Hamad Medical Cooperation, presented the center's achievements in 2021, focusing on providing a fair and equitable service to all.
Dr. Kholoud Al Mutawa, Head of the Department of Non-Communicable Diseases, also presented MOPH efforts to raise awareness about cancer and promote healthy lifestyles to prevent cancer reasonably and equitably for all.
Dr. Mohsen Mismar, Head of screening programs monitoring and Evaluation, Primary Health Care Cooperation, shed light on what the Primary Health Care Cooperation did in cancer screening and achievements in 2021 and confirmed the Cooperation's commitment to providing fair and equitable services to all.
Dr. Hadi Abu Rasheed, Head of the Professional Development and Scientific Research Department at the Qatar Cancer Society, stressed on the society's strategy of providing fair, equitable, and person-centered services in community cancer awareness, supporting people living with and beyond cancer and their families, research, and building the capacities of health workforce through partnerships with governmental, private and international organizations.
Dr. Ayman Saleh, Division Chief, Fellowship Program, Department of Pediatrics, presented what Sidra Medicine has done in the field of providing fair and equitable services to children living with cancer and their families, which has had a great impact on improving the outcome of treatment.
The COVID-19 pandemic has caused significant disruptions in cancer care services and exacerbated current health inequalities, with a higher risk of an increase in late-stage diagnosed cancers, thereby increasing cancer-related deaths. The 2022-2024 World Cancer Day campaign aims to raise awareness about this "gap in cancer care" and demand greater equity. The campaign calls on the cancer community, governments, and health-care providers to take action commensurate with national needs and resources to reduce inequity and improve access to cancer care services.
Source: QNA