Ministry of Municipality Marks World Day for Safety and Health at Work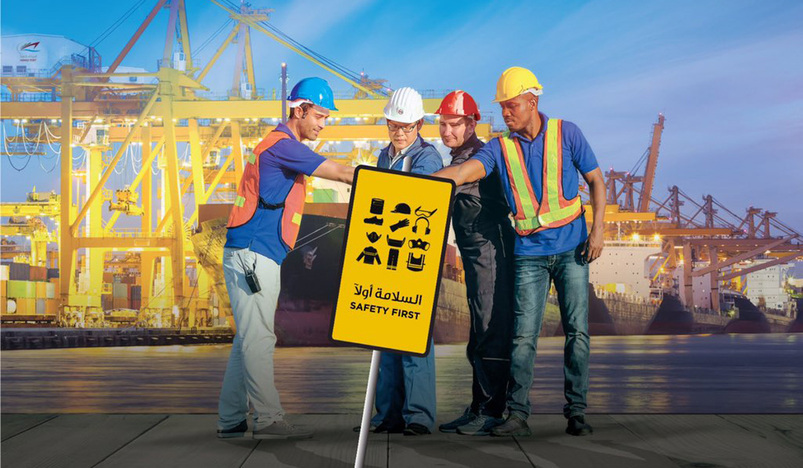 Safety First
The Ministry of Municipality, represented by the Mechanical Equipment Department, in cooperation with Qatar Red Crescent Society (QRCS), celebrated the World Day for Safety and Health at Work, which falls on April 28 of each year with the aim of promoting awareness of the prevention of occupational accidents and diseases.
On the sidelines of the celebration, QRCS presented lectures to raise awareness among workers on how to promote and create a health and safety culture, which can help reduce the number of workplace-related deaths and injuries.
Assistant Director of the Mechanical Equipment Department Marzouq Mubarak Al Misifi said that marking the World Day for Safety and Health at Work stems from the keenness of the Ministry of Municipality on the health of its employees, and creating a healthy and injury-free work environment.
The celebration also aims to reduce the chances of work injuries among workers and drivers, highlighting the importance of the World Day for Safety and Health at Work which is an international campaign launched by the International Labor Organization every year to prevent work accidents.
For her part, Executive Director of the Volunteering and Local Development Sector at QRCS Mona Fadel Al Sulaiti confirmed the great attention of Qatar Red Crescent to workers, as it has been working for more than 12 years to take care of this category.
She noted that the interest in this global occasion stems from the premise of responsibility towards the workers, which is considered a priority, noting that QRCS seeks, through its humanitarian projects, to meet their economic needs and build their general capabilities, which reflects its commitment to providing a safe and sound work environment, by making the necessary efforts and setting plans and programs concerned with preparedness and response to crises.
Through the "One Hand" project, dedicated to the care of workers, QRCS focused on spreading awareness of accident prevention systems in the workplace, as well as highlighting the requirements of occupational safety and health using the best awareness methods, Al Sulaiti added.
Marking World Day for Safety and Health at Work highlights the remarkable achievements in the economic and development field in the State of Qatar, which requires attracting skilled workers in various fields to achieve Qatar National Vision 2030, while providing the necessary care and protection for workers, which contributes to the renaissance in the State of Qatar.
(QNA)