Ministry of Municipality Embarks on Applying Ministerial Decision Concerning Regulations of Plastic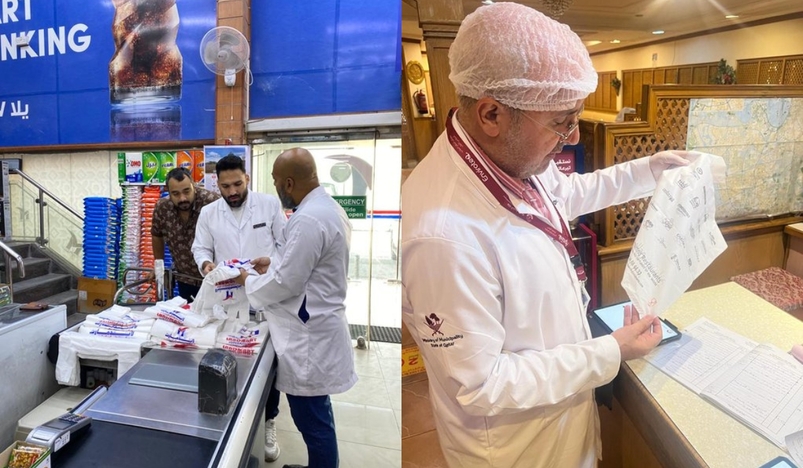 Regulations of Plastic Bags Utilization
The Ministry of Municipality, represented by the health surveillance departments in all municipalities of the State of Qatar commenced Tuesday the implementation of the ministerial decision No. 143 of 2022 on the regulations of using the plastic bags which are evidently banned in the institutions, companies and shopping malls, especially the single-use plastic bags.
Alternatively, the ministry allows the utilization of eco-friendly and biodegradable plastic bags.
In this context, the health surveillance inspectors in all municipalities across the country embarked on the inspection campaigns at multiple food facilities and shopping malls to ensure availability of the requirements related to the use of plastic materials, packaging and wrapping the plastic bags, where the essential measures will be enforced, along with finalizing the legal seizure reports in the case of non-adherence to the proper use of the plastic materials or using them in packaging and wrapping the human food. Likewise, the ministerial decision comes with the regulations of plastic bags use that was issued in mid-June 2022, in completion of the ministry's efforts to legalize the legislative system with respect to solid waste management.
In addition, the inspection campaigns came after extensive awareness campaign had been implemented during the past period to introduce the ministerial decision which bans the utilization of single-use plastic bags in packaging, wrapping, providing, handling and holding all types of products and goods, or transferring them to be replaced with the multi-use plastic bags or biodegradable bags, or bags that are made of paper or cloth (textiles) and other biodegradable materials, provided that a symbol shall be placed on the plastic bags, according to the category of each, indicating that they are biodegradable, reusable, or recyclable.
(QNA)