Ministry of Interior Boosts Cooperation with QRCS in In-Prison Care, Rehabilitation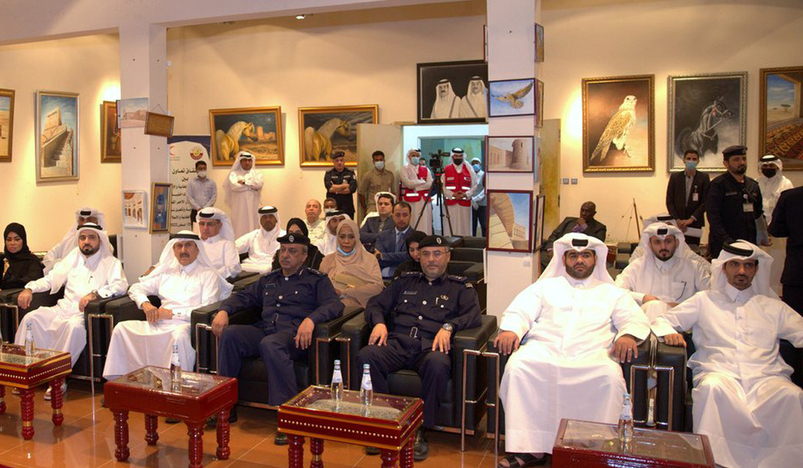 Ministry of Interior
The Ministry of Interior, represented by the Penal & Correctional Institutions Department (PCID), signed Monday an agreement with the Qatar Red Crescent Society (QRCS) to boost cooperation regarding in-prison care and rehabilitation programs.
The agreement was signed by PCID Manager Brigadier-General Mohamed Saud Al Otaibi and HE QRCS Secretary-General Ambassador Ali bin Hassan Al Hammadi.
Under the agreement, inmates will be provided with needed training and rehabilitation as well as an exchange of experiences in humanitarian, scientific, and technical fields. They will also attend workshops, activities, and outer events.
On the sidelines of the signing ceremony, a digital manufacturing laboratory was inaugurated to train inmates. The lab was implemented and adopted by the Qatar Scientific Club with the support of the QRCS.
Brigadier-General Mohamed Saud Al Otaibi hailed the great efforts exerted by the Ministry of Interior and the Red Crescent Group that led to the aspired outcomes during the previous partnership.
He added that the previous partnership program allowed training courses for several inmates to supply them with needed experiences and qualifications to get a relevant job after being released and enable them to participate in the country's development as good individuals, which had a positive impact on their behaviors. He added that the renewal of this agreement confirms the continuation of the partnership with QRCS.
Al Otaibi stressed the importance of cooperation between state institutions and civil society institutions interested in social work, in a way that serves the various segments of society, expressing his gratefulness for the Qatar Scientific Club, Qatar Development Bank, and other entities that support the aftercare program.
For his part, HE Ambassador Al Hammadi stressed the benefits male and female inmates got through courses on skills development and health education, and the aftercare program in the field of vocational rehabilitation.
Al Hammadi pointed out that these courses encourage inmates to start a new life full of hope, work, and ambition, as they allow them to have a source of livelihood, stressing the keenness to constantly develop the project's programs to be in line with the nature and requirements of the labor market.
Executive Director of the Qatar Scientific Club, Rashid Al Rahimi, said that the digital lab is ready to provide courses and workshops for inmates. He pointed out that the lab, which was completed according to the highest standards, accommodates about 16 trainees at one patch.
The trainees are given certificates for passing the courses, and upon completion of the entire training program, a certified certificate in digital fabrication will be presented by the Qatar Science Club.
(QNA)