Ministry of Hajj confirms raising daily capacity of Umrah pilgrims to 70,000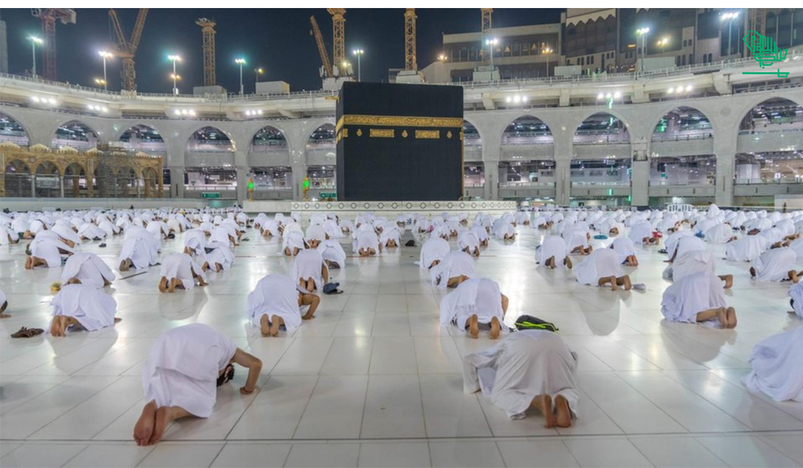 Umrah pilgrims
The Ministry of Hajj and Umrah has confirmed raising the capacity of Umrah performers to 70,000 pilgrims per day.

It emphasized that this number of foreign and domestic pilgrims will be allowed to perform the pilgrimage on a daily basis and this is in total compliance with the coronavirus precautionary measures and preventive protocols, and that is in coordination with the other concerned authorities.

The ministry stated that it is possible to book permit to perform Umrah and prayers at the Great Mosque through the "Tawakkalna" application, apart from Eatmarna application.
For his part, Dr. Saad Al-Muhaimid, acting assistant undersecretary of the General Presidency for the Affairs of the Two Holy Mosques, stated that raising the capacity to 70,000 pilgrims per day reflects the wise leadership's keenness on extending the best ever services for the pilgrims of the Two Holy Mosques and facilitating a healthy atmosphere to perform the rituals in ease and comfort.

"We affirm the readiness of the presidency to receive the guests of God from within the Kingdom and abroad, and to provide an integrated system of services.

"The Presidency has mobilized all the capabilities of its agencies and departments and their human and operational preparations on a permanent basis, while following all precautionary and preventive measures," he said.

He added that all the corridors of the Grand Mosque as well as its courtyards have been geared up to meet the anticipated huge inflow of pilgrims.