Ministry issues non-working hours for employees in open work sites during summer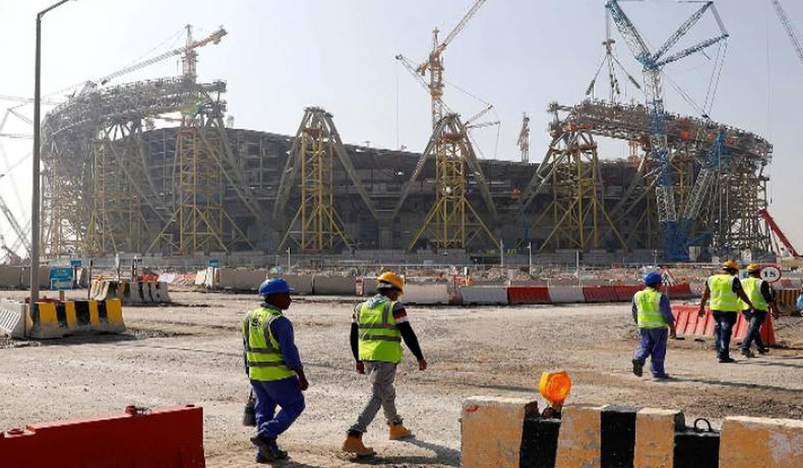 Ministry issues non-working hours for employees in open work sites during summer
The Ministry of Administrative Development, Labor and Social Affairs has issued the start of Decision No. 17 for the year 2021 in relation to the essential preventive methods to protect employees from heat stress in open work sites during summer 2021
The Ministry stated that special working hours in open work sites during summer will be effective from June 1 until September 15 and issued caution regarding strict action against organisations who don't follow these rules.
The employers must ensure that the site works that are carried out in the heat of sun or in open workplaces must be stopped between 10 am and 3:30 pm.
The Ministry affirmed that the employer must always keep a schedule for determining the daily working hours in accordance with the provisions of this decision and place this schedule in a visible place to make it easier for all the employees to be aware, and labor inspectors can notice it upon their visits to inspect the site. 
The Ministry highlighted that the new decision seeks to decline the possible risks of the stress due to the heat that all labourers may be exposed to, and supports health and safety issues to be carried out during the summer time.
The Ministry also emphasised on the essentiality to stop all the work in open sites if the temperature index of the Wet Bulb Global Gauge (WBGT) exceeds 32.1 degrees Celsius in a specific workplace, no matter when this may happen. It should be known here that the spherical wet bulb temperature measuring device takes into account the surrounding environment temperature, humidity, solar radiation and wind speed.
Some of the points mentioned by the ministry in the announcement are:
1. Developing a joint plan with companies and workers to assess the risks of heat stress and mitigate its effects and update it periodically, provided that a copy of the assessment is kept in the workplace for the labor inspectors to review.
2. Provide training for all workers in dealing with heat stress by the month of May of each year.
3. Providing free drinking water to all workers at a suitable temperature throughout the work period.
4. Providing shaded rest areas that are easily accessible to workers, and are effective in providing protection from sunlight and high temperatures when resting.
5. Providing workers with personal protective equipment suitable for hot weather, including light, loose-fitting and light clothing.
6. Conducting annual medical examinations to diagnose and manage chronic diseases that may contribute to the risk of heat exhaustion at no cost to the worker, while keeping records of those examinations.
7. Training paramedics and occupational safety and health supervisors in the workplace to provide directions and first aid to workers.
8. Adopting the measurement of the Wet Bulb Globe Temperature (WBGT), taking into account all climatic parameters such as sunlight, relative humidity, air temperature, and wind speed, with regard to this assessment, and taking the necessary actions in the event of an increase in the index.
9. Monitor and record levels of climatic conditions in the workplace, and stop work in places where the temperature WBGT index exceeds 32.1 degrees.