Ministry announces procedure for fruit and vegetable import licenses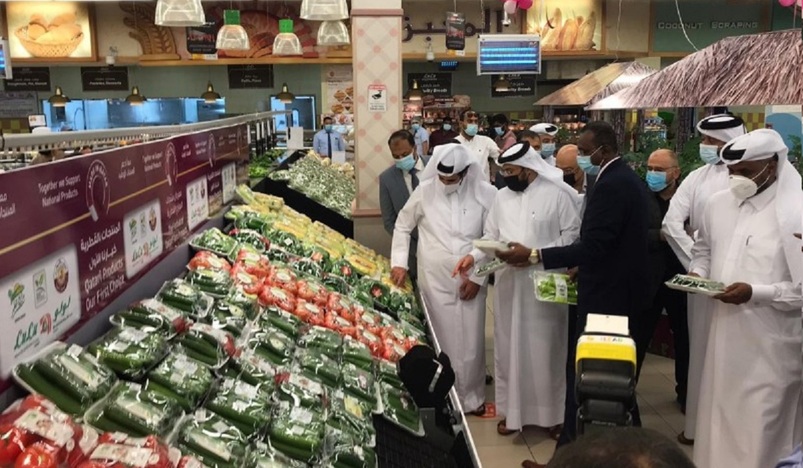 Fruit and vegetable import licenses process 2021
The Ministry of Municipality announced the procedures for issuing licenses to import vegetables and fruits, which will come into force on December 1, 2021 and issued monthly according to the requests made by the suppliers of vegetables and fruits
The Ministry said that fruits and vegetables import license applications will be available at the ministry's website. It pointed out that the procedures for obtaining a permit to import vegetables and fruits include printing and filling out a form to determine the items and quantities and attaching the required documents (a copy of the commercial register, QID copy, a copy of the establishment's registration for the authorised signatories, and the pledge). 
The statement pointed out that the applications should be sent to importrequestsmme.gov.qa from December 1 to 20, where the permit will be issued for the applications that meet the conditions. The approved permit will be sent by e-mail. In case of a refusal, the customer will also be notified by e-mail.
On October 24, the Ministry held a briefing with fruits and vegetable suppliers on the procedures and steps required to obtain an import license.
It is expected that this procedure will contribute to ensuring access to high-quality products by ensuring compliance with food safety standards in the country. Also, it will contribute to reducing waste quantities of food by regulating the imported quantities.
This procedure comes within the framework of the Ministry's endeavour, represented by the Department of Food Security and the Department of Agricultural Affairs, to ensure the availability of all food commodities in a sustainable manner that guarantees the local consumer's access to high-quality products at appropriate prices, taking into account reducing food waste to improve the level of food security in Qatar, through organizing and coordinating between all parties concerned with providing food in the country.
Source: Qatar News Agency