Minister of Transport Announces Qatar's Contribution to Support ICAO Activities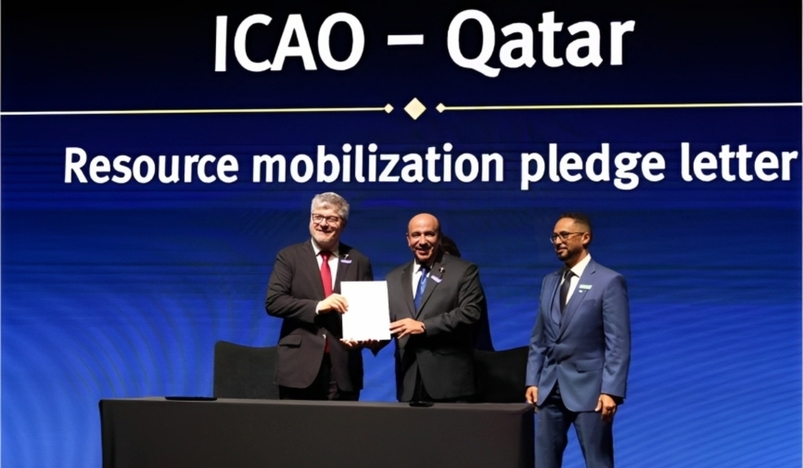 Minister of Transport Announces Qatar's Contribution to Support ICAO Activities
HE Minister of Transport Jassim bin Saif Al Sulaiti participated in the International Civil Aviation Organization's (ICAO) Second Global Implementation Support Symposium (GISS) held in the South Korean capital Seoul in the presence of 30 transport ministers from most of the organization's member states, and airline officials.
During the opening session of the symposium, HE Minister of Transport announced the State of Qatar's contribution to supporting ICAO's activities in the field of technical training for countries that need to raise the technical competence of their employees to enhance GISS' plans.
The symposium, which was held under the title "Working Together for an Innovative and Sustainable Global Aviation Community", discussed ICAO's main initiatives and collaborative endeavors in promoting aviation resilience, innovation, sustainable development, and operational solutions to contribute to achieving the UN Sustainable Development Goals stipulated in the UN 2030 agenda and the ICAO's No Country Left Behind (NCLB) initiative.
(QNA)