Minister of State for Defense Affairs Attends Inauguration Ceremony of Qatari Typhoon Aircraft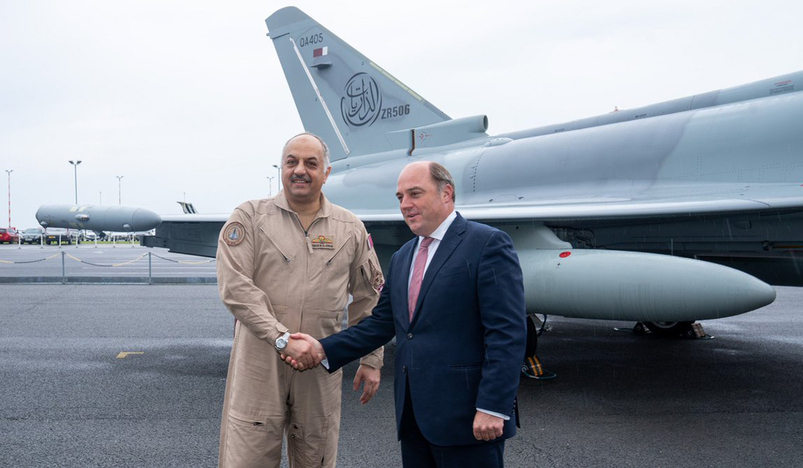 Qatari Typhoon Aircraft
HE Deputy Prime Minister and Minister of State for Defense Affairs Dr. Khalid bin Mohammed Al Attiyah and HE Secretary of State for Defense of the United Kingdom Ben Wallace attended the inauguration ceremony of the Qatari Typhoon aircraft at Warton airbase in the United Kingdom.
The ceremony marked the launch of the Qatari Typhoon aircraft which were received as per the agreed schedule. The aircraft will be delivered to the State of Qatar during the current month and will start operation by providing support during the FIFA World Cup Qatar 2022.
The inauguration ceremony was attended by HE Ambassador of the State of Qatar to the United Kingdom Fahad bin Mohammed Al Attiyah, HE Commander of Qatar Amiri Air Force Major General (Pilot) Jassim bin Mohammed Ahmed Al Mannai, Qatars Military Attache in the United Kingdom Brigadier General Staff Ali Mohamed Al Fadala, Commander of the Air Combat Command of Qatar Amiri Air Force Brigadier General (Pilot) Mohammed Abdullah Al Dosari, and senior officers in Qatar Armed Forces.
(QNA)