Minister of Education Inaugurates 14th Schools Robot Championship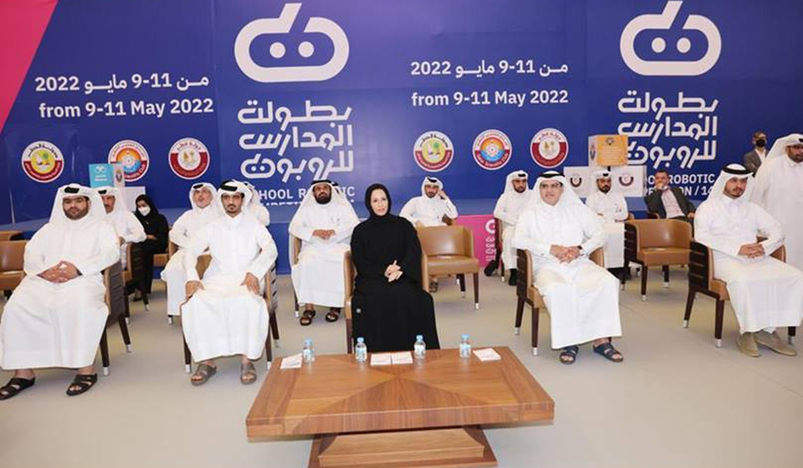 Image: QNA
HE Minister of Education and Higher Education Buthaina bint Ali Al Jabr Al Nuaimi, inaugurated Tuesday, the 14th Schools Robotics Championship organized by Qatar Scientific Club with the support of the Ministry of Sports and Youth and in cooperation with the Ministry of Education and Higher Education and The Arab Robotics and Artificial Intelligence Association.
More than 1,500 students with an average of 360 teams for all competitions from 150 schools of different grades are participating in the championship.
On this occasion, Her Excellency was briefed by Executive Director of the Qatar Scientific Club, Engineer Rashid Al Rahimi, about the students' research and scientific projects and the creative activities carried out by students at government schools from different levels of study, she also visited part of the exhibition of robotics and artificial intelligence innovations and praised the collective spirit of the students.
HE the Minister of Education and Higher Education Minister urged students to continue paying attention to technology, mathematics, science, and engineering, and said that the Robot Championship in its fourteenth session, is a source of pride for students at public schools and reflects the true belief of the state in the importance of education as a strategic option. 
Source: QNA