Milipol Qatar 2022 Signs Contracts Worth 135 Million on the First Day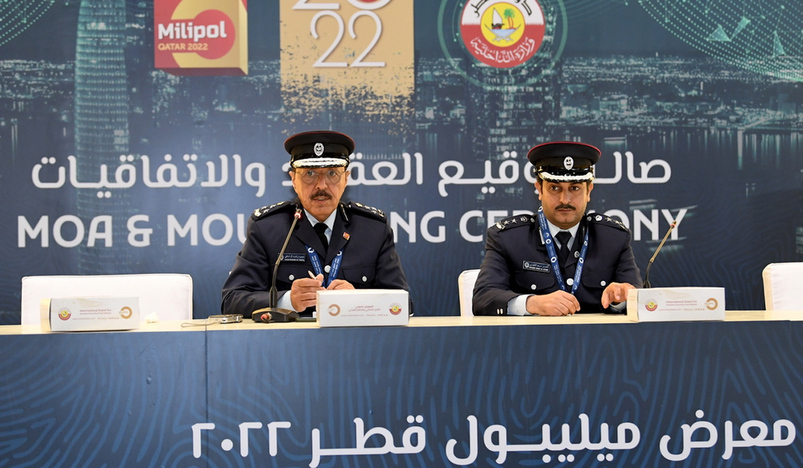 Milipol Qatar 2022 Signs Contracts Worth 135 Million on the First Day
Brig. Saud Rashid Al Shafi, Director General of Logistics and member of the Milipol Qatar Committee announced that the Ministry of Interior has concluded today deals worth QR 135 million with a number of companies.
Brig. Al Shafi explained that a deal was concluded with Al-Mannai Trading Company on a project for an information security policy in the World Cup systems at a cost of 8.135,225 million riyals, and another deal with same company to design, supply, install and operate the data room at an amount of 80 million riyals and another project for the design, supply and operation of equipment and infrastructure services worth 9.584 million riyals. 
The second contract signed in the first day of the expo was with Ideal Solutions Company to supply security devices for tracking vehicles and their maintenance at a value of QAR 5,554,349, while the third signed deal was with the Universal Technical Contracting Company for the supply of materials, consumables and maintenance of driver's licenses printers at a value of QAR 21,484,900. The final deal of the expo was with the Chinese company Nuctech Co. Ltd for the maintenance of x-ray devices for the Abu Samra Port for the amount of QAR 10,950,000 riyals.
 
Source: PR