Important Update: MetroExpress Service ONLY Available via Karwa Taxi App from June 24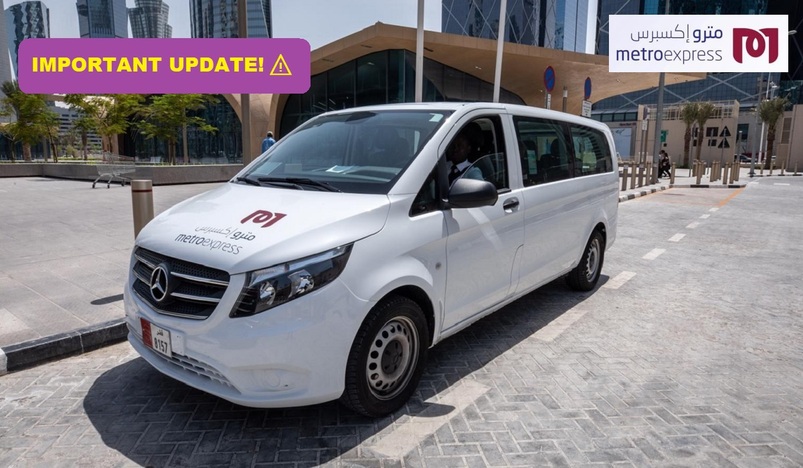 MetroExpress Service Update as of June 2022
Doha Metro & Lusail Tram has announced that starting June 24, the MetroExpress service will ONLY be available through the Karwa Taxi App.
The same app will cover all the service area.
Here is how it works:
1. Download the Karwa Taxi App.
2. Click on the MetroExpress Tab.
3. Select the number of passengers travelling.
4. Request your ride and wait at the designated pick-up point.
Note: This service is FREE for Doha Metro and Lusail Tram passengers and must be used in conjuction with a Metro or Tram ride.
Here are all the stations serviced by MetroExpress:
• Energy City South
• Lusail Central
• Esplanade
• Marina Promenade
• Yacht Club
• Marina
• Qatar University
• Legtaifiya
• Katara
• Al Qassar
• DECC
• West Bay
• Al Waab QLM
• Sports City
For any enquiry, please call 4458 8888.