Mega Park Carnival- Now in Doha!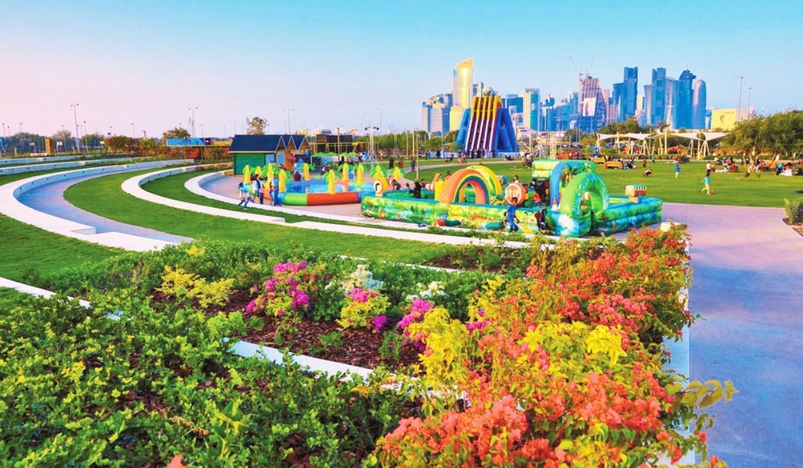 Mega Park Carnival Doha
For the first time in Qatar, the 22,000 square meter Mega Park Carnival will be held at Al-Bidaa Park from April 16 to April 30, 2023. 
The Mega Park Carnival is famous for their family events that take place in various locations around the world. It is a celebration of fun, food, shopping, and entertainment for people of all ages. The carnival typically features a wide range of attractions and activities, including rides, games, live performances, food stalls, and much more.

At the Mega Park Carnival in Al Bidda this year, visitors can expect to find a wide variety of thrilling rides, such as roller coasters, bumper cars, and ferris wheels. For those who prefer something a bit more relaxed, there are also gentle rides like carousels and tea cups. The park is set to feature enormous balloons, gaming areas, eateries, a social media area, and a designated space for the Mega Park Theatre, which will host a variety of performances and exhibitions. In addition to the rides, there are plenty of games to play, with a range of prizes up for grabs.
Food is also a big part of the Mega Park Carnival experience. Visitors can sample a wide range of cuisines at various stalls and restaurants, from local delicacies and carnival snacks to soul food and international favorites.
Live performances are sure to be the highlight of the Carnival at Al Bidda. Throughout the event, there are shows featuring talented performers, including musicians, dancers, and acrobats. These performances are sure to entertain audiences of all ages and add to the festive atmosphere of the carnival.
With over 100,000 visitors expected to visit in the 15 days between April 16 and April 30, the Mega Park Carnival is held in Al-Bidaa Park in Doha on a 22,000 square meter space with a variety of entertaining events for the whole family. 
Mega Park Carnival is organized by Toronto Events and is sponsored by over 250 eminent businesses from various industries, expecting a footfall of over 100,000 people in the 15 days.