Mega Park Carnival coming to Doha in April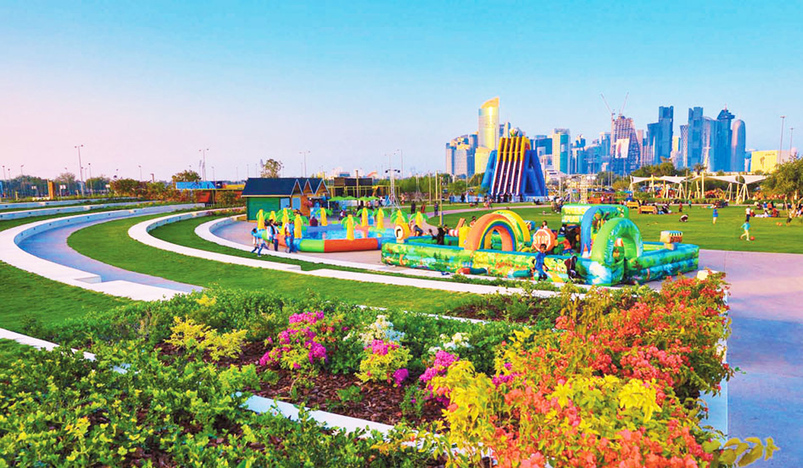 Mega Park Carnival
For the first time in Qatar, Mega Park Carnival is coming next month and will be held at Al Bidda Park.
Organiser Toronto Event confirmed to The Peninsula that they are ready to host the upcoming event from April 16 to 30. "Join us for 15 days of non-stop entertainment, delicious food, and thrilling live experiences. Don't miss out on the fun!," they said.
Over 100,000 visitors are expected to come during the duration of the carnival. To date, there are 250 companies from different fields that will converge for the event. The carnival entry is free.
Giant balloons dotted across Al Bidda, a gaming area, eateries, and a Mega Park Theatre hosting a variety of entertainment performances including singing and dancing are a few of the carnival's standout attractions.
For the 15-day carnival, there will also be roaming music performances and cartoon characters, live DJ sets, and a Qatari traditional sword dance called Ardah.
It will be open every day from 7pm to 12am during Ramadan and from 4pm to 1am on Eid days. The carnival is designed to be suitable for all family members, as there are many different departments and events inside it, such as service providers, products, artistic and show performances, heritage games area, and Mega Park Theatre, where the most powerful events are held to ensure fun and entertainment for all family members, Toronto Event explained.
"It is the most extensive collection of giant and varied figures in various forms that add a world of fun with many diverse events within the recreational areas, the restaurant area, and the social media area."
Additionally, by utilising cutting-edge entertainment techniques, advanced technological tools, and social media, the carnival hopes to become one of the most significant recreational destinations for families and kids on the calendar of events in Qatar and the Arabian Gulf in the first phase and universal in the second.
The carnival is divided into several sections including giant figures, aircraft figures, illuminated figures, visitor services, stands for exhibitors or booths, spaces for Mega park sponsors, and Mega Park stage. A dedicated services section will also be in place which includes reception and registration area, families area, youth district, large screens, event studio, social media influencers' area, play area, hygiene and sterilization, security, and medical department/Qatar Red Crescent/ambulance.
Meanwhile, the Heritage Game Area includes games such as Peep, Gally, Rin, Whirlpool, and Dannah Gamerolling.
Installation of booths, stages and other event infrastructure will begin on April 10. The Mega Park Carnival will be the last event that Al Bidda Park will host before Expo 2023 Doha which will run for 179 days, from October 2 to March 28, 2024.