McDonald's Qatar opens 100% female branch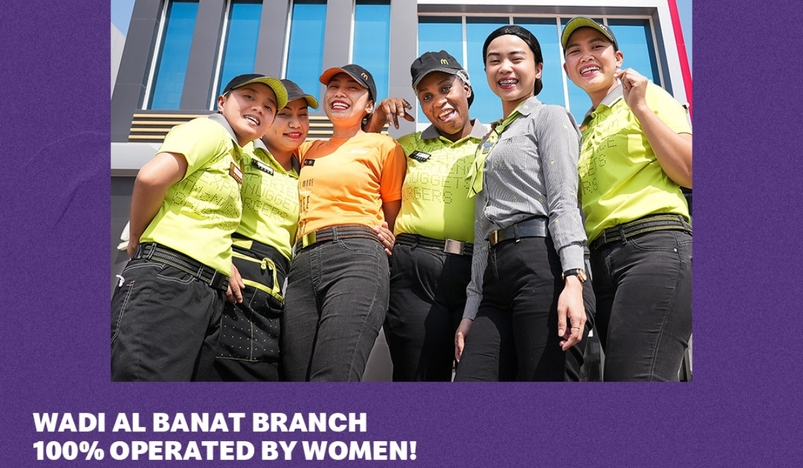 McDonald's Qatar opens 100% female branch
McDonald's Qatar shared the news via Instagram saying, "We are proud to announce that our Wadi Al Banat branch is 100% operated by women." with the hashtag #EmbraceEquity
McDonald's Qatar, 100% owned and operated by Al Mana Restaurants & Food Company W.L.L., made its impact on International Women's Day by inaugurating the first official all-female restaurant in Wadi Al Banat.
Mr Mithqual Abu Nasser, General Manager of McDonald's Qatar said: "Today, females play a vital role in our business, as they create a healthy and productive environment. Hence, it's our duty to support and encourage them to achieve their true potential."
"As an organisation, females represent 43% of our workforce, from a total of 2,100 employees from 26 diverse backgrounds, underlining our commitment towards empowering women. This year, we are proud on dedicating a 100% all-female branch. Additionally, we will continue to assess our policies and update them as we aim to push the boundaries and raise awareness about the significance of female leadership and equity in the workplace," he added.
The general manager further went on to say: "We are working on the right path to achieve workplace excellence. Hence, we will continue embracing our diversity, working on maximising opportunities offered to employees, and implementing industry best practices for anyone willing to reach their true potential as well as to achieve their dreams."