Max Verstappen Takes Record Breaking 15th Season Win at Abu Dhabi Grand Prix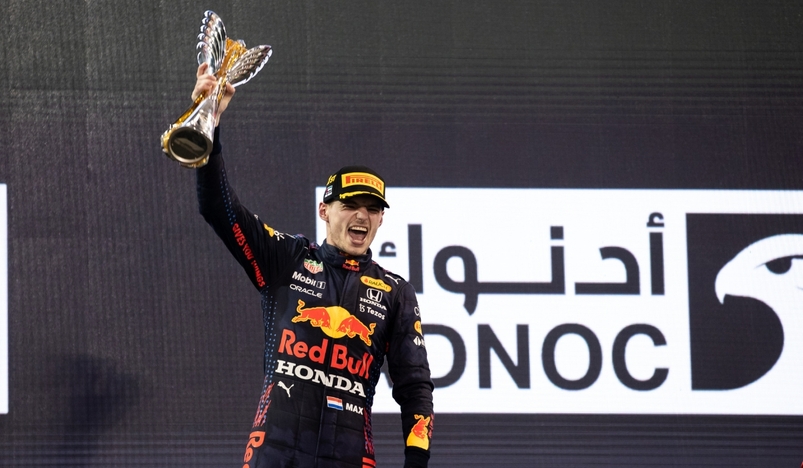 Max Verstappen
The biggest ever edition of the FORMULA 1 ETIHAD AIRWAYS ABU DHABI GRAND PRIX weekend closed in thrilling fashion as reigning world champion Max Verstappen crossed the line to take his record-breaking 15th win of the 2022 season.
Ferrari's Charles Leclerc and Red Bull's Sergio Perez, who were both level on 290 points at the start of the race, fought it out under the floodlights as they both aimed to clinch second place in the overall standings. The Monegasque driver triumphed in the end, slightly edging out the Mexican in a last-gasp battle to the finish line, with the interval between them down to just over one second.
Fans also witnessed four-time World Champion Sebastian Vettel in an F1 car for the final time with the German signing off his career after his 300th race, finishing with a point in 10th place.
As well as watching the elite drivers during practice sessions, qualifying and the race, fans enjoyed a variety of entertainment off the track.
In an incredible entertainment line-up, the Yasalam After-Concerts saw Etihad Park host four-nights of world-class musical performances. Thursday featured Grammy Award winner and R&B megastar Usher and UK-based rapper Dave perform, while Swedish House Mafia, American rapper Kendrick Lamar, and veteran rock band Def Leppard took to the stage on Friday, Saturday and Sunday respectively.
From Thursday to Sunday, all ticket holders enjoyed access to the F1 Fan Zone which was home to a wide range of fun F1-themed activities for all ages, alongside live music from international artists and entertainment including live canvas painters and mime artists in the Oasis areas.
F1 fans also enjoyed a range of food and beverage options, ranging from quick bites to fine dining.