Mattress Buying Guide - Tips To Purchase The Mattress With Right Dimensions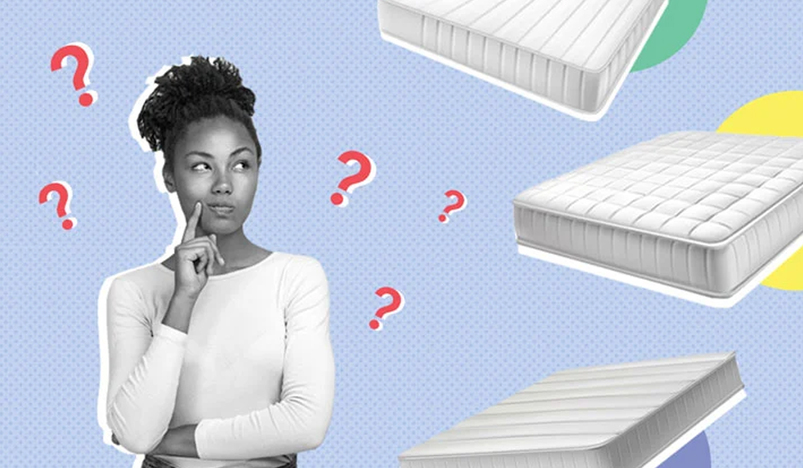 Mattress Buying Guide - Tips To Purchase The Mattress With Right Dimensions
Just as the fabric of the mattress, the size and dimension of the mattress is also very important. This is one of the significant features in a mattress that most of the people overlook. A mattress should fit perfectly on the bed and should be in accordance with its size. Depending on the size of the bed, you need to select the dimension of a mattress. Whether you have a single bed or a king sized bed, you need to select a mattress that provides an adequate amount of sleeping space to people without invading other personal space.
King size mattress
These mattresses are made for king sized beds that are especially found in large families. A king size mattress are custom-made, and the biggest ones present in the market. These mattresses are seventy-six inches in width and eighty inches in length.
These are the ideal mattress for people who require a lot of space for sleeping or are used by many people to sleep at one time such as two adults and two kids. Black Friday memory foam mattress sale provides you an exemplary collection of premium quality, durable and comfortable mattresses at discounted prices. Some of these mattresses are memory foam mattress, innerspring mattress, natural latex mattress, etc.
A king size mattress consists of two or two and a half box springs and a comfy mattress to ease the tendency to move around. This mattress is right for tall people. It may not be right for people who have limited interior spaces or small sized bedrooms in their homes.
Also, people who have to relocate from house to another frequently may not think it is a practical and convenient choice. So if you have large bedrooms and require a good amount of sleeping space, then you should invest in a good quality king mattress.
Queen size mattress
After the king size, next comes queen size mattress. This is the second biggest mattress available in the market. The size of a queen mattress is sixty inches in width and eighty inches in length. This mattress is a perfect choice for those who have to share their bed with another person but want to have their sleeping space. Such mattresses can easily accommodate two adults and one small child.
Double sized mattress
A double sized mattress is appropriate for those who stay alone and want a good amount of sleeping space. This mattress is 54 inches in width and 75 inches in length. It is the third largest in the mattress category. This is the best mattress choice for those who live in apartments. If you have limited space in your house, then try considering smaller options.
Twin sized mattress
This is the smallest of all the mattresses that have been discussed so far. For people in the US, this is the smallest mattress size available in the market. The dimension of this mattress is 39 inches in width and 75 inches in length.
The twin mattress is the best choice for people who stay in dormitories or any other small living space. Also, people who have a tendency to move around would find this option as the most appropriate one.
Investment in a mattress is a critical decision. The size of a mattress is one of those significant aspects you need to consider when making a buying decision. Improper size can result in a waste of money and hamper the quality of your sleep. So using the above tips learn about the kind of bed and the size of the mattress that will be the most appropriate for it.