Matar concludes fifth full-scale emergency exercise at Hamad International Airport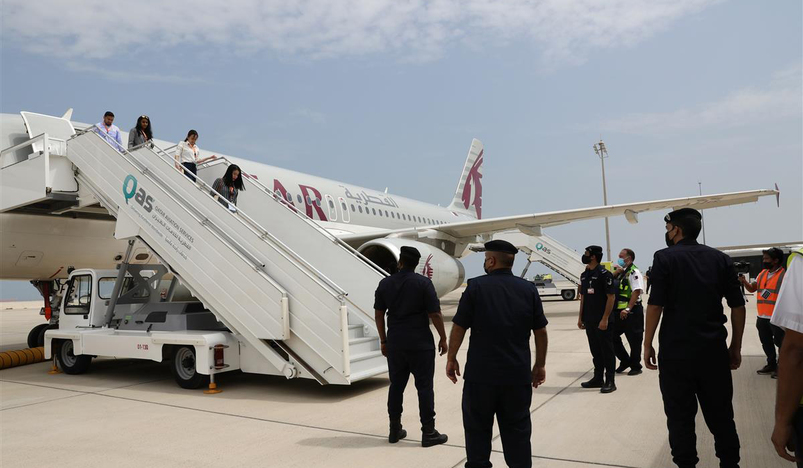 Hamad International Airport
Matar, the Qatar Company for Airports Operation and Management, has effectively executed its fifth full-scale emergency exercise at Hamad International Airport (HIA) named 'Emergency Exercise Oryx India 2021'.
The exercise was undertaken on October 5th, 2021, at HIA in cooperation with various prominent government agencies, partners, and stakeholders, including the Ministry of Interior, Ministry of Transport and Communications, Ministry of Public Health, Qatar Airways Group, Qatar Civil Aviation Authority, Airport Customs, National Command Centre, Qatar Red Crescent Society, Internal Security Force, State Agencies. The exercise also involved 30 volunteer-passengers and Qatar Tourism representatives. 
As HIA and Qatar Airways Group lead the airport's efforts to foster stakeholder communication and collaboration to face real-time crises, such as the COVID-19 pandemic, this year's emergency exercise scenario tested the crisis readiness and effectiveness of communications, responses, and procedures of all airport partners, stakeholders, and government agencies' in countering an unlawful interference incident upon an airport arriving to Qatar's International Airport. The exercise is also in fulfilment of Matar's aerodrome licensing obligation.
The incident scenario entailed the commanding pilot notifying the airport traffic control, prior to landing, about a passenger fight potentially escalating to an unlawful interference situation. After landing, the aircraft was met with Airport Security and Ambulance Team, who took away the two suspected passengers and tended to the passengers injured due to the altercation on-board.
Remarking on the successful delivery of HIA's fifth emergency exercise, the airport's COO, Engr. Badr Mohammed Al Meer, said: "Matar, along with key national stakeholders, continually prioritises the safety of all passengers and staff, while ensuring our airport business continuity strategies are updated and effective. The fruitful realisation of this year's exercise showcases the crisis preparedness, operation excellence, and effective stakeholder collaboration that encompasses the World's Best Airport experience. Exercises such as these also ensure that we consistently deliver operational excellence during world-class events like the upcoming FIFA Arab Cup or the much anticipated FIFA World Cup 2022. We extend our deepest appreciation and gratitude to all partners for continuing to offer us their support in organising and accomplishing Matar's annual emergency exercises." 
The emergency exercise highlights Matar's continued compliance with Qatar Civil Aviation Authority and the International Civil Aviation Organisation's regulations to ensure the Airport Management Systems and Emergency Preparedness meet the requirements of the Qatar Civil Aviation Authority Aerodrome Licensing Standards.