Man arrested for illegally harbouring 15 domestic workers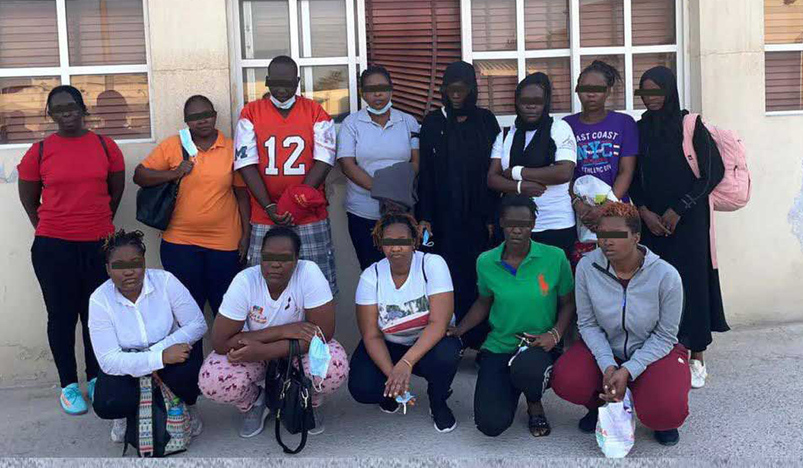 Female workers
The Search and Follow-up Department at the General Directorate of Passports arrested an African national for smuggling female workers of his own nationality and employing and sheltering them in Salata area.
Acting on information about smuggling and sheltering domestic workers, the Department set up a special team in coordination with the relevant security departments. After taking necessary permissions, the accused was arrested red-handed with 15 domestic workers sheltered at a rented house for this purpose in Salata area. 
During the interrogation, the accused confessed the crime and explained how he lured the domestic workers with special offers to work in private houses. The accused were referred to the competent authorities for further legal proceedings in this regard.
The competent authorities at the Ministry of Interior urge the public to refrain from dealing with run-away workers to avoid any legal accountability or exposure to various crimes.