Mall of Qatar welcomes over 50 brands with new offerings for the first time in Qatar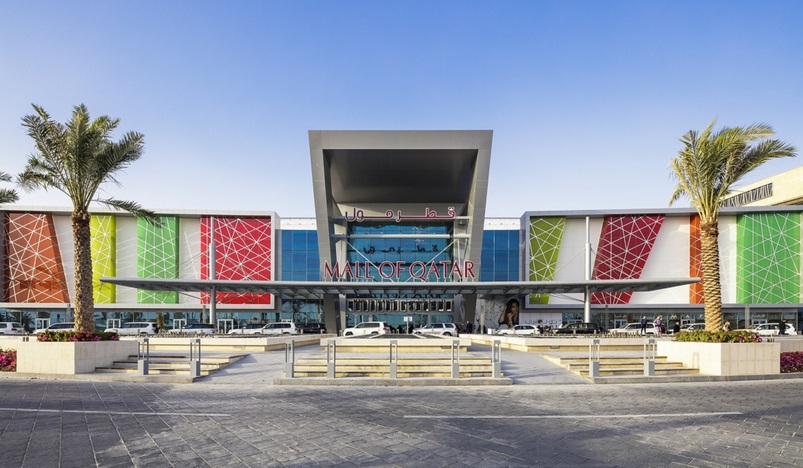 Mall of Qatar New Stores
Reaffirming its position as the favourite destination for shopping, leisure and dining in Qatar and the Region, Mall of Qatar has announced the opening of new stores that provide customers with an exciting choice of leading lifestyle brands assuring them a delightful experience.
 
The new stores further underline the reputation of Mall of Qatar as one of the sought-after destinations for visitors of all ages. The additional retail attractions cover fashion, cosmetics, Jewellery & Watches, accessories, furniture, tech gadgets, restaurants and cafes, with several of them opening their first branch in Qatar, providing customers an exclusive opportunity to experience some of the world-renowned brands. 
 
Emile Sarkis, General Manager of Mall of Qatar, said: "We are committed to continuously enhancing the visitors' experience through new attractions.  With the opening of new outlets showcasing international brands, customers have more access to the latest trends in fashion, accessories and furniture, while the new dining outlets are bringing more joyous moments with family and friends. We are further strengthening our offering in the new year with more unique and exciting brands, to take the Mall's visit to new heights and offer our customers a totally rich and memorable experience".
 
The new fashion outlets are giving fashion enthusiasts more access to some of the high-end brands that are offering new concepts. These include Michael Kors; Kids fashion outlets Petit Bateau and Brums; Alice for ladies' fashion and accessories; Zoq for Abaya; the Italian fashion store List Roma; as well as the soon-to-open Cavallo and the handcrafted bag and accessories J'aime la Mode, and Carboni shoes.
 
 
For watches and jewellery lovers, the latest collections are available now at Alvira and Eva France, and for those looking for beauty, hair, skin and nail treatments as well as relaxation massages, Nooni Spa is catering to their need. 
 
Several new restaurants & cafes are welcoming the Mall's customers including Wooden Bakery, the first-choice bakery in Lebanon and the Middle East and Wok to Walk which offers custom-made Asian fast food with vegan and vegetarian options. In addition, Outback Steakhouse, the Australian-themed American casual dining restaurant chain, is open to serve steaks, and other hearty steakhouse fares. L'eclair de Genie is another creative dessert and café concept offering the finest French pastry and chocolate, while C House Cafe & Lounge Doha brings together delectable homemade desserts, freshly ground coffee and perfect service in a prime location overlooking the Oasis.
 
The Nation's Mall is taking the dining experience to new heights with several brands serving an array of international culinary delights. Several new restaurants are opening their doors soon including Nakhchivan, the original Azerbaijan cuisine in Qatar and one of the most diverse and interesting cuisines in the world; Emilia from United Kingdom , the ideal place to spend time with family and friends, birthday celebrations and launch events; Texas de Brazil, the authentic Brazilian-American steakhouse (Churrascaria), with an all-you-can-eat unique experience; Azkadenya, a 'homey' Middle Eastern food experience with traditional dishes and modern-day twist; 
 
Following their first branch in New York City and other branches in the region, Black Tap Craft Burgers is soon coming to Qatar for the first time. The international gourmet burger restaurant chain, run by restaurateur Chris Barish, offers award-winning dishes, over-the-top CrazyShake milkshakes, and a popping playlist – all designed to deliver an awesome experience. 
 
Sports enthusiasts will find everything they want at the bigger location of Lululemon store.  The healthy lifestyle inspired athletic apparel company has all that you need for yoga, running, training, and most other sporty pursuits, through transformational products and experiences which enable people to live the life they love. For those looking for fitness equipment, 'be fit' is another ideal choice whether to exercise at home or gyms. Holland & Barrett, the UK leading health and wellbeing store is offering vitamins, supplements, sports nutrition, natural beauty, gluten-free and vegan foods and much more.
 
Customers looking for the finest and latest home décor, furniture and household products can head to the retailer Korean brand Mumuso, which provides health and beauty products, fashion home accessories and apparel products while the Greek 'BEST FOR' offers more than 3,000 creative and affordable goods ranging from creative home and fashion accessories, gifts and office supplies. Luxury and contemporary furniture and home interiors will soon be available at the Home Box and Marina Home, while Delord Gallery will offer luxury products ranging from handcrafted products, crystal decors, and household items.
 
Game lovers can access all the trendy video games equipment and accessories at Gamer Zone, the leading video gaming retailer in the region, while the new Xiaomi store has all the electronics and home appliances you need for your home.
 
Since its launch in 2016, Mall of Qatar has continuously enhanced the leisure and shopping experience in Qatar to outstanding levels cementing its position as the Nation's Mall and the preferred getaway for shopping and leisure. The mall has than?500 diversified world-class retail, lifestyle, dining, entertainment, and leisure experiences- all in one extraordinary destination.