Lusail drive-through testing centre to close February 28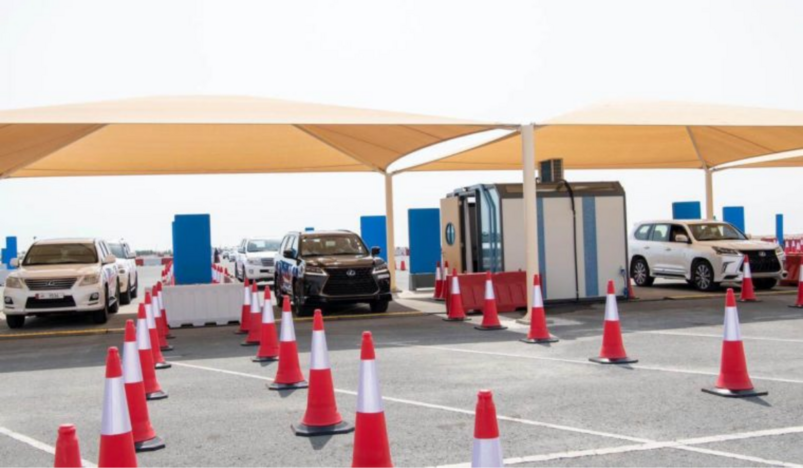 Lusail Drive Through Testing and Vaccination Center
The Primary Health Care Corporation has announced that the last day of operation for the Lusail Drive Through Testing and Vaccination Center will be Monday, Feb. 28 at 9pm.
The closure of the Center follows a notable reduction in recent weeks in the number of new COVID-19 cases reported in Qatar. Since opening at the beginning of January, more than 100,000 people have utilized the Centers services and benefitted from easy access to COVID-19 tests and booster vaccinations.
Dr. Mariam Abdulmalik, Managing Director at PHCC commented: "The testing and vaccination center at Lusail was set up to help meet the increased demand for COVID-19 testing and booster vaccinations in Qatar. The Center provided a safe and efficient way to test and vaccinate a large number of people, whilst reducing the risk of exposure to COVD-19 for healthcare staff and the public. This also involved rapid turnaround of test results and linkage to follow up care when required."
"Following the recent reduction in the transmission of COVD-19 in Qatar the testing and vaccination services will no longer be provided at the Lusail Center, although our healthcare teams continue to provide access to testing and vaccination across our 28 health centers," added Dr. Abdulmalik.
"The high rate of vaccination within Qatar has substantially reduced the burden of COVD-19 in the country and played a major role in preventing severe illness in fully vaccinated people and interrupting chains of transmission. It is therefore imperative that this positive trend continues so that we can keep ourselves and our communities protected, and I urge everyone to make sure that they take their booster shot, when they are eligible."
In addition to the 28 PHCC health centers, COVID-19 vaccinations are available at the Qatar Vaccination Center for Business and Industry in Bu Garn. To date, more than 1.2 million people in Qatar have safely received their COVID-19 booster vaccine.