Lionel Messi signs two-year contract with PSG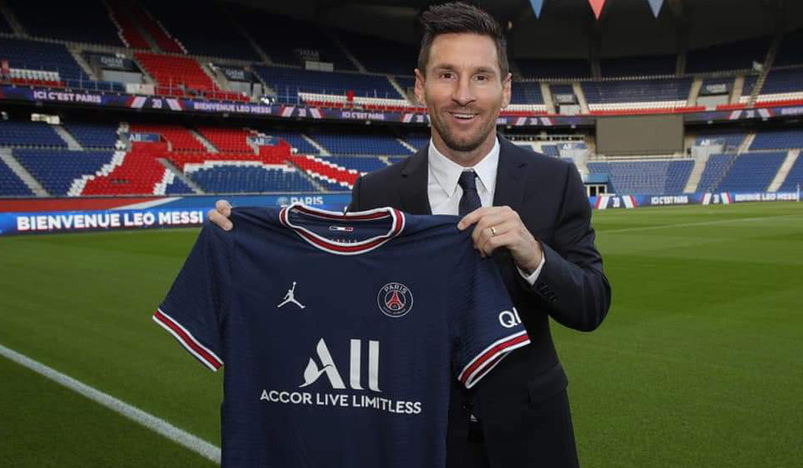 Lionel Messi signs 2-year PSG contract after leaving Barcelona
REUTERS
Lionel Messi has signed a two-year contract with French soccer powerhouse Paris St Germain, with an option for a third year, the club said on Tuesday. 
Football star Lionel Messi has signed for French club Paris Saint-Germain after his shock departure from FC Barcelona.
Qatari-owned PSG said on Tuesday evening that Messi had signed a two-year contract with the option of a third season. The club will hold a news conference on Wednesday morning. The signing came just days after Messi bid a tearful farewell to his former club.
"I am excited to begin a new chapter of my career at Paris Saint-Germain," PSG quoted Messi as saying. "I am determined to help build something special for the club and the fans, and I am looking forward to stepping out on to the pitch at the Parc des Princes."
Messi, 34, is entering the final years of his playing career but is still widely considered to be among the best, if not the best, footballer in the world. Although Barcelona finished third in La Liga last season, the club's worst showing since 2008, Messi was still the division's top scorer with 30 goals in 35 matches.