Lionel Messi signs contract with Inter Miami through 2025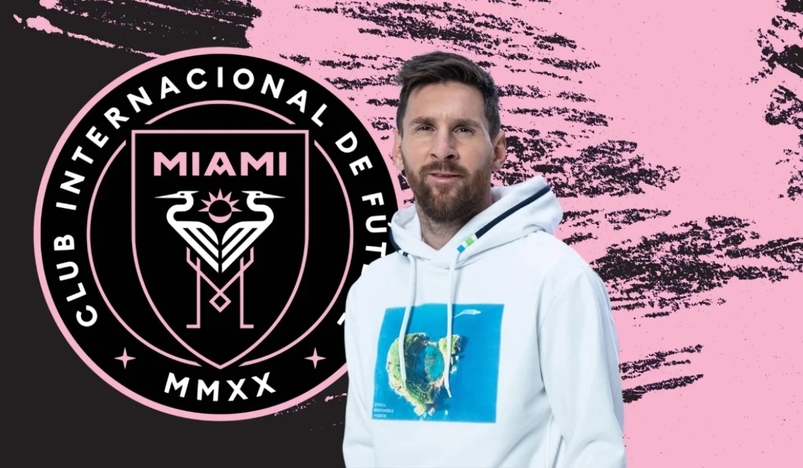 Inter Miami will introduce the Argentina superstar on Sunday night at its stadium in Fort Lauderdale.
Lionel Messi has finalised his deal to join Major League Soccer, and after years of planning and pursuing, Inter Miami has landed a global icon. Messi's contract became official on Saturday, a little more than five weeks after he declared that he would be coming to Inter Miami. "I'm very excited to start this next step in my career with Inter Miami and in the United States," Messi, who moves from Paris Saint-Germain, said in a statement.
"This is a fantastic opportunity and together we will continue to build this beautiful project. The idea is to work together to achieve the objectives we set, and I'm very eager to start helping here in my new home," he added.
The team will introduce the Argentina superstar on Sunday night at its stadium in Fort Lauderdale, and the first home match of the Messi era could be as early as Friday – a Leagues Cup match against Cruz Azul.
A formal news conference is scheduled for Monday, and his first training session with his new club is expected on Tuesday. The club previously announced that Messi's deal will be for two and a half seasons and will pay him between $50m and $60m annually – putting the total contract value between $125m and $150m in cash alone.
It is, in many ways, an unusual marriage. Messi – still perhaps the biggest star in the game – is signing with a team that entered Saturday in last place in the MLS's Eastern Conference standings.
Inter Miami is a club in just its fourth season that has never won a championship, and plays in a temporary home that will seat only about 22,000 people when some rushed renovations like adding extra seats get completed.
"We are overjoyed that the greatest player in the world chose Inter Miami CF and Major League Soccer, and his decision is a testament to the momentum and energy behind our League and our sport in North America," MLS Commissioner Don Garber said in a statement.
"We have no doubt that Lionel will show the world that MLS can be a League of Choice for the best players in the game."
The 36-year-old striker, who sparked Argentina to World Cup glory last year in Qatar, was linked with going to play for Al-Hilal in Saudi Arabia, following longtime rival Cristiano Ronaldo's move to the kingdom.
Going back to Barcelona, a storied club where he spent most of his career, was another possibility.
In the end, Miami won. An idea that co-owner David Beckham began floating publicly in 2021 – two years before, evidently, the team actually started thinking about how to pull this off – has now become reality.
Messi is a four-time Champions League winner and his 129 goals in the top club competition are second to Ronaldo's 140. Messi has won 10 La Liga titles and two Ligue 1 championships, seven Copa del Reys and three Club World Cups plus a Copa América and Olympic gold medal for Argentina.
(ALJAZEERA)