Legendary Turkish Chef CZN Burak Opens his First Restaurant in Qatar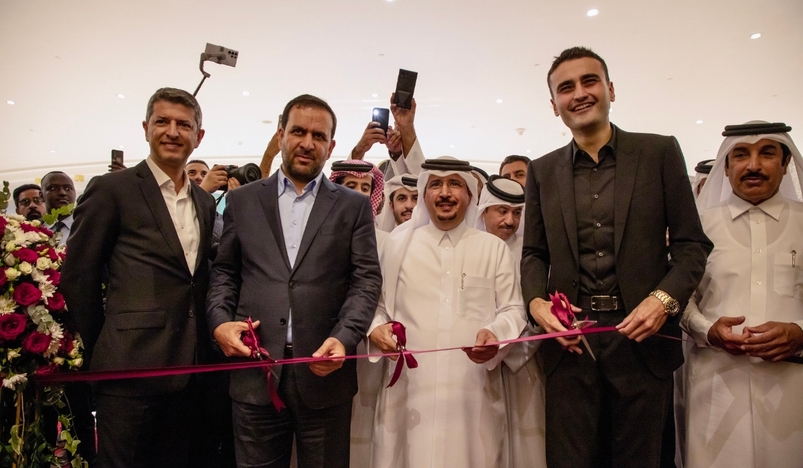 CZN Burak welcomed VIP guests at Place Vendome
Cooking sensation Chef Ozdemir Burak, aka CZN Burak, welcomed VIP guests, local community members, and media to sample his world-famous culinary talents at the opening of CZNBurak, Place Vendome, Lusail.
Following the success of his restaurants in Istanbul, Tajikistan and Dubai and his franchises CZN Burak Gurme, CZN Burak Burger and CZN Burak Sweets, this debut in Qatar demonstrates the growing popularity of his larger-than-life social media personality. Chef CZN Burak, famous for creating giant-sized dishes – all while smiling and staring straight at the camera – left event guests astounded at the opening event. He served his sumptuous salted roasted lamb shoulder, meter-long kebab, and his exceptional cheese kunefe, a specialty from his city, Hatay.
Managing Director, Ertan Yetisener, "We are delighted to welcome guests to experience the world of CZNBurak ahead of the FIFA World Cup. His culinary genius, delivered with creativity and passion, is a great accompaniment to Qatar at this exciting time. We are ready to welcome many visitors to experience the flavours of Turkey and the region – and we're sure they'll leave with as big of a smile as Chef CZN Burak."
CZN Bural offers a tempting array of Turkish specialties, including mixed grills and kebabs, signature casseroles, stuffed lamb ribs with rice, kisir, hummus, and a variety of delicious desserts, including kunefe and baklava. The 350+ seater restaurant is located on C floor of the newly opened Place Vendome in Lusail.