Lebanon to Receive World Cup Buses from Qatar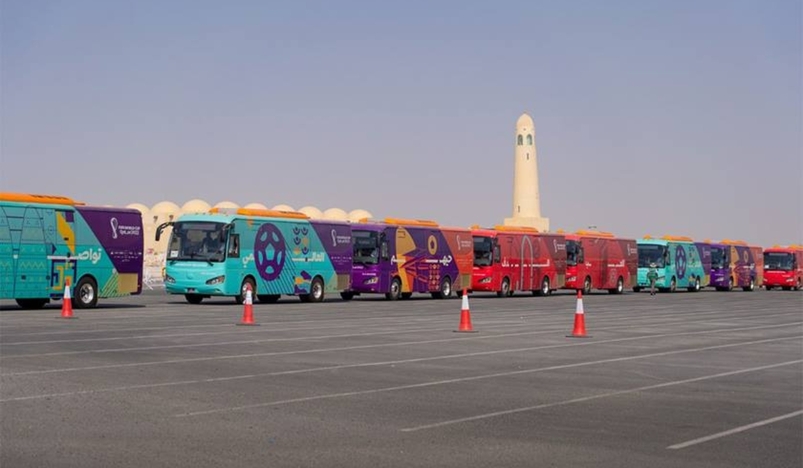 World Cup Buses from Qatar
According to Lebanese media, Qatar plans to provide Lebanon, buses used to transport World Cup fans in an effort to assist the nation's transportation issues.
As part of the legacy of Qatar 2022, the Gulf nation will provide World Cup-related infrastructure to a number of nations, notably those struggling with dire economic circumstances. Numerous stadium seats, complete football stadiums, and buses are included in this.
The 3,000 additional buses that Qatar ordered, in addition to the 1,000 that were already in the Gulf state, were all used to transport fans for free throughout the competition.
The Qataris pledged to provide stadium seating for a few municipal stadiums as well as the sports city in Beirut, according to certain insiders who spoke to local Lebanese media. The Lebanese side, however, advised that the change only apply to a few buses.
The idea, which is in line with the Qatar 2022 legacy, was inspired by Doha's desire to provide some World Cup-related infrastructure to other nations, particularly those that are struggling economically.
Although, there are yet to be any confirmation about this information.
Najib Mikati, the prime minister of Lebanon, and representatives of Qatar are said to have exchanged the move at the important sporting event. According to sources, Qatar's Minister of Transport Jassim bin Saif bin Ahmed Al Sulaiti and Caretaker Public Works Minister Ali Hamieh also spoke about the issue.