Turkey and Thailand, the Leading Destinations for Qataris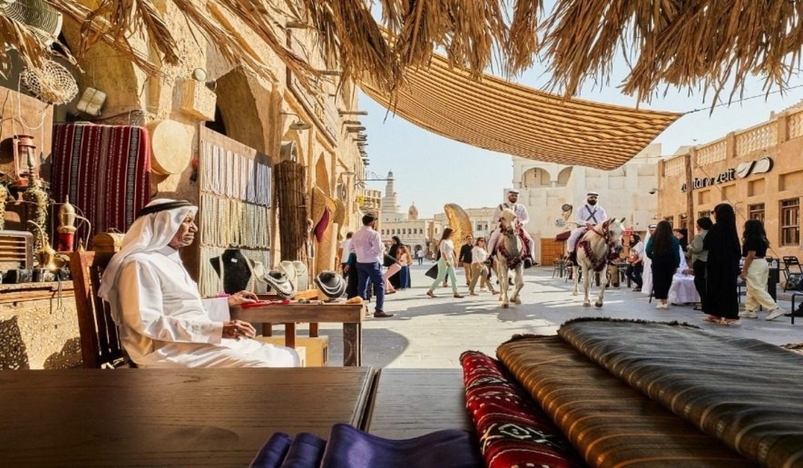 Tourism
Qatari toursim saw a boost during the FIFA World Cup, and now in return, the tourist spots in Europe and Asia are seeing an increase in visitors from Doha. 
Industry experts claim that some of the sought-after destinations by travellers from Qatar are Turkiye, Thailand, the UK, and Germany.
Irfan Omer, Operations Manager at Happy Journey Travels, spoke to news sources, reporting that apart from the usual relaxation trips, medical tourism has also picked up with Turkiye and Thailand leading the desired destinations from Qatar. He says that they travel to mostly those countries without any travel restrictions. 
Turkiye has always been the attraction to travellers from Qatar, with Istanbul, Antalya, Izmire, and Cappadocia as the most visited places. Major cities like London, Munich, and Bangkok are widely visited by tourists from Qatar and the surrounding region as well. 
Irfan pointed out that after November-December, the travel market has since flourished with visitors coming into Qatar and the citizens and residents travelling out of the country. This shows that January would be just as promising, if not more. Qataris choose to travel to Turkiye and Thailand for medical purposes, especially for check-ups and treatments. London is another popular option and receives a significant number of of applicants.
Turkiye is one of the world's leading destinations for medical tourism with the generation of $1.6bn from medical tourism alone in the first nine months of 2022, as reported by the state-owned healthcare company International Health Services (USHAS). The country is known for providing services in gynaecology, opthalmology, dentistry, orthopaedics, internal diseases and a range of others for international patients.
On the other hand, Thailand has recently announced that it would provide one-year visas to those seeking medical treatment. Their competent health professionals and the international standard hospitals along with relatively inexpensive costs for medical treatments have made it an ideal destination for cosmetic treatment and other procedures.
Amidst this, the United Nations World Tourism Organisation (UNWTO) recently disclosed that world tourism was on track to reach nearly two-thirds of pre-pandemic travelling. 
However, the FIFA World Cup Qatar 2022 saw increased tourists to the Gulf region ever since the pandemic with over 2.5 million during the tournament.