Last Minute Travel Tips To Qatar World Cup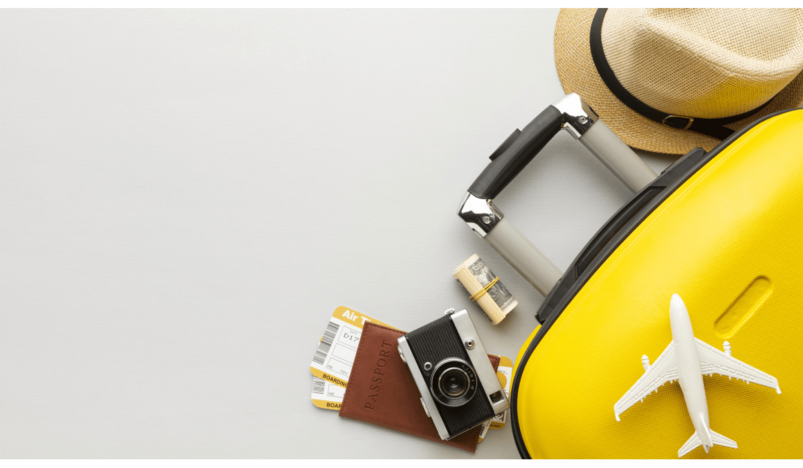 Last Minute Travel Tips To Qatar World Cup
The 2022 World Cup in Qatar is already generating a lot of excitement among the massive football fanbase. Even the qualification stage was emotional, and fans from all over the world traveled to Qatar to be a part of the opening of this one-of-a-kind World Cup event, the first ever hosted by an Arabic country.

There is still time to purchase your tickets and reserve your lodging. Furthermore, visitor apartments are still being constructed, and more accommodations are expected to open throughout the event.
Here is a quick guide to help you plan your last minute travel tips to Qatar and the World Cup; 

Flying to Qatar for the World Cup

If you have a World Cup ticket, your main concern should be obtaining the all-purpose Hayya Card, which is required for World Cup visitors. Hayya is the Arabic word for "Let's go." The Qatari government provides the card, which serves as your entry visa to Qatar. When entering the stadiums, you must also present it along with your ticket. When entering the country as an international fan, you will also be required to show proof of your accommodation plans. Qatar can be reached from Europe, the United States, or South America via a variety of airlines, including Qatar Airways. 
How to Purchase a Ticket

If you haven't already bought your ticket you may still have a chance to find tickets for selected matches. Keep an eye out because the tickets are likely to sell out quickly.

Securing Accommodation for the World Cup

Hosting the estimated 1.5 million World Cup visitors is a significant challenge for a small country like Qatar. It is simpler to begin by searching on the official booking platform, where you can select from apartments, hotels, villas, or one of the two cruise ships docked in Doha for World Cup fans. The portal also provides "fans villages," which appear to be casual camping tents based on the cover image.
Hotel rooms are currently unavailable, but you can book an apartment or villa in Doha for $80 to $920 per night. MSC Poesia cruise ship cabins start at $179 per night, and MSC World Europa cruise ship cabins start at $347 per night. Tent Airbnbs start at $100 per night, while apartment Airbnbs can cost up to $500 per night. If you are fortunate enough to find accommodation in Doha, all stadiums are within walking distance, and you may not need to change accommodations during the World Cup. If all else fails, you can stay in the UAE at Abu Dhabi or Dubai, which are 330 miles and 390 miles from Doha, respectively. You can then fly, drive, or take the bus to the game.

Betting and Odds On The World Cup In Qatar

Local betting is not allowed during the event and the country's strict anti-gambling laws are one of the disadvantages mentioned by the international sports community when it comes to Qatar hosting the event. However, according to Arabicbets' sports betting journalist Hashem Ali, offshore betting operators such as 888, Betfinal, and 10Bet are open to Arabic-speaking customers and have many unique World Cup betting promotions.

Qatar World Cup Schedule

The 32 teams are divided into 8 groups of four teams each. Each team will compete in at least three matches. The top 16 teams will advance to the knockout rounds, then the quarterfinals, and finally the finals. The grand finale will take place at the Lusail International Stadium, which has a capacity of 80,000 people and is located in Lusail, north of Doha.

Observing Covid-19 Regulations

You will be required to present proof of vaccination or a certificate of recovery upon entering Qatar. You must also present negative test results at least 48 hours before departure. In Qatar, masks are required in public places such as hotels, public transportation, stadiums, and stores. The majority of the buildings will also have their own sets of rules, such as the required Ehteraz app for Covid-19 updates and proof of vaccination.

How Convenient is Qatar as a host?

There was some concern about how minority visitors, such as the L.G.B.T.Q community, would be treated in the conservative Muslim country, and some incidents were reported during the event's early days.

The weather has also been an are of concern. Due to its host country, the hot weather was expected to be an issue during this years World Cup in Qatar 2022 but the air conditioning in stadiums are equipped with cooling systems and solar-powered ventilation is adequate to accommodate the tourism influx. 

Qatar is by far the smallest country to host the tournament, with all venues located within a 35-mile radius of Doha. Doha Metro connects to five of the eight stadiums and shuttle buses connect to the other stadiums.

FIFA sponsors from some of the world's largest corporations immediately expressed their support for Qatar's hosting of the event. Qatar began building soccer stadiums, hotels, apartments, transit systems, and airports soon after being named the host country on December 2nd, 2010. The country has undergone a massive transformation in the last decade and can now provide almost everything found in a first-world country.

One thing can be expected: high-quality and luxurious hospitality as well as outstanding security.