Lamborghini Will Present Four New Super Car Variants in 2022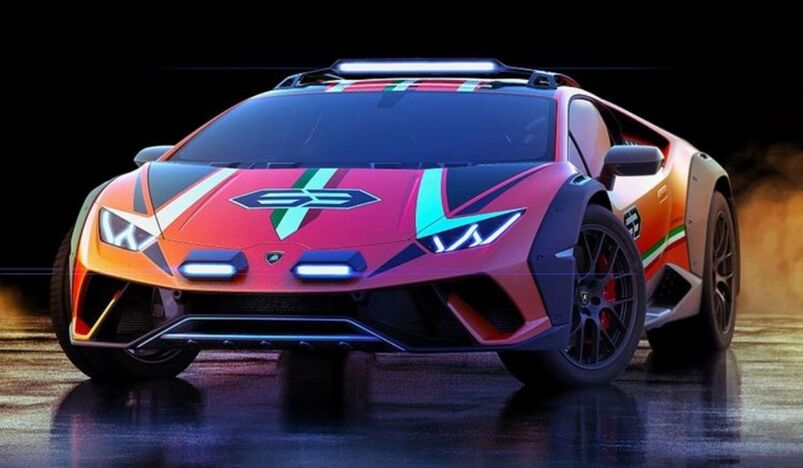 One of the new variant of the V10 Huracán super car are expected be inspired by the Sterrato concept.
Despite the economic setbacks caused by COVID-19, the supercar market grew in 2021. Several high-end car manufacturers, including Lamborghini of Italy, set sales and delivery records in the past year. Now, thanks to the brand's sales success, four new models are expected to be released in 2022!
Even as most super car brands are moving to hybrid or electric power, Lamborghini is still not quite there – yes, the revised Countach is a hybrid, but the mainstay, at least for this year, will be petrol power for the Raging Bull.
On the cards are at least two special editions / variant of the V10 Huracán super car, one of the biggest selling models for Lamborghini. The model could be a rally-inspired variant that has been spotted testing in Europe, and will likely draw inspiration from the 2019 Sterrato concept.
Then, we come to Lamborghini's wildly-selling Urus SUV, which registered unprecedented growth across established, as well as developing markets. For 2022, the model will receive its first update since its launch all the way back in 2017.
We can expect to see a Urus Evo, which will be a lighter more powerful version of the standard model, while, the second variant will likely be a hybrid, running similar technology as the Countach.
Finally, as Lamborghini begins to wind down production of the Aventador, there will likely be a limited edition of the hugely-successful V12 super car. There are several predictions out there, however, the one that we lean towards is that the limited edition Aventador will not be the Countach with new sheet metal. While it's not yet confirmed this could be the final flourish for the Aventador, before its successor arrives in 2023.