Labor Party Leader Anthony Albanese Sworn In as Prime Minister of Australia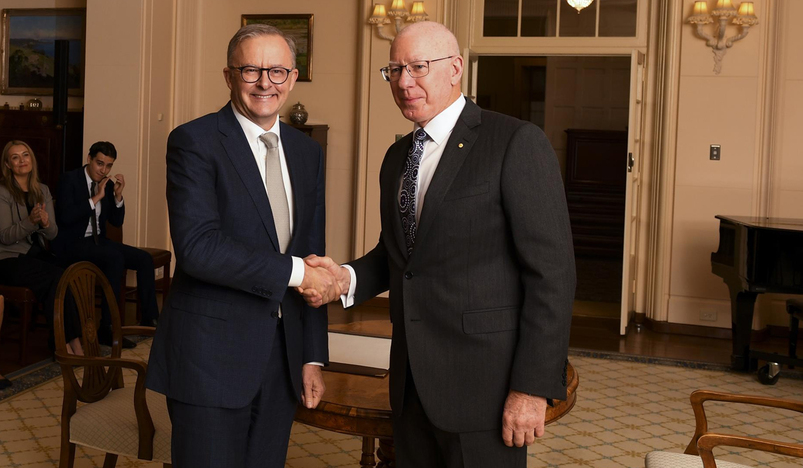 Labor Party Leader Anthony Albanese Sworn In as Prime Minister of Australia
Australian Labor Party leader Anthony Albanese was sworn in Monday as the 31st Prime Minister of Australia, following his victory in the national elections that took place last Saturday.
"As Prime Minister, I want to bring people together and lead a government that is as courageous, hard-working and caring as the Australian people. That work starts today," Albanese said on Twitter.
He also pledged to adopt more ambitious targets to reduce emissions and turn Australia into a "superpower" in the field of renewable energy.
After the new Prime Minister was sworn in before the Governor-General of Australia David Harley at Government House in Canberra, there were also a number of officials who also sworn in before Harley, including Deputy Prime Minister Richard Marles as Employment Minister, Penny Wong as Foreign Affairs Minister, Jim Chalmers as Treasurer and Katy Gallagher as Finance Minister and Attorney-General.
The Australian Broadcasting Corporation (ABC News) reported that the Labor Party won 72 seats in the House of Representatives, while the coalition of outgoing Prime Minister Scott Morrison came second with 52 seats.
More than 17 million people were invited to cast their votes to nominate the 151 seats in the lower house of Parliament and half of the 78 seats in the Senate. 
Source: QNA