Kuwait Influencer Not Banned from Participating in Teeb Al Hazm Exhibition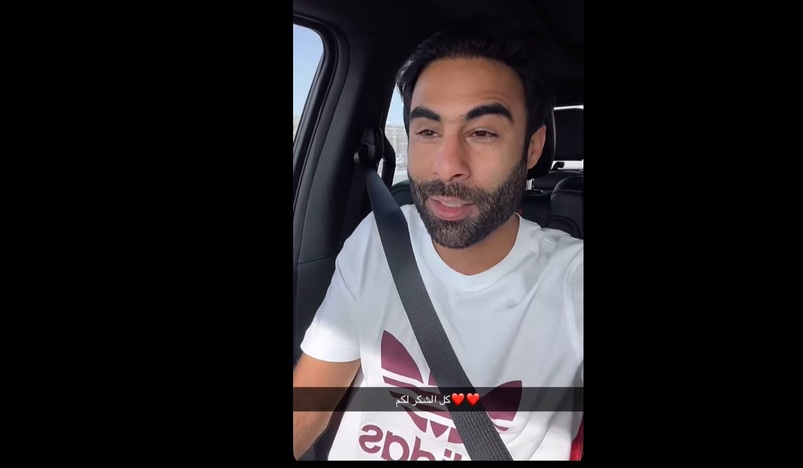 Abdulla Aljasser in a Snapchat Video
Abdulla Aljasser, a Kuwaiti blogger and influencer, known as 3bodka claimed on a snapchat post that he was banned from participating in the Teeb Al Hazm exhibition, causing a debate among twitter users.
3bodka shared a notice from Teeb Al Hazm management which states that Dar Ayar Company,  launched during the exhibition and owned by the Kuwaiti influencer, will be fined 100,000 QAR.
The notice states that the company violated terms 7 and 2 of the agreement by allowing the participant to take photos and announce products at the exhibition without obtaining written approval from Al Emadi Enterprise, and outside of the specified hours set for advertisement and promotional activity.
Twitter users discussed the reasons of 3bodka's ban. 3bodka claimed that the ban only was about him, and not his company, demandeding a refund. 
Mr. Jassim Muhammad Al Emadi, Vice President of Teeb Al Hazm, shared a notice that explains the ''exhibitor'' was not actually banned, but rather reached out to by his staff so that he could follow up with management regarding his violation of the agreement. The management also stressed the importance of verifying accurate information.
Before the exhibition, Teeb Al Hazm management highlighted that several rules and procedures have been set out as to protect the values and social norms, assure proper dressing, protect visitors, and prevent shooting for promotional or advertising purposes whether directly by the exhibitors or the visitors, during 10:00 am - 3:00 pm.
Since the first day of opening, the 5th edition of Teeb Al Hazm exhibition has drawn a great deal of attention, with a number of oud and perfume companies from the region and around the world participating. 
The exhibition is taking place till the 31st of this month.