Kiswah of Holy Ka'aba to be replaced next Saturday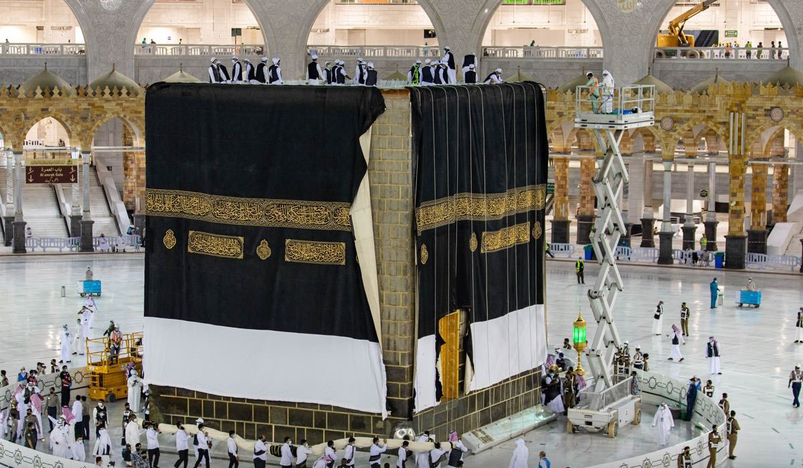 Kaaba at the Grand Mosque in Makkah
The Kiswa of the Kaaba will be replaced on Saturday to coincide with the beginning of the new Islamic year, the General Presidency for the Affairs of the Two Holy Mosques has announced. 
166 technicians and craftsmen will take part in the annual custom under the supervision of the head of the presidency Sheikh Abdulrahman Al-Sudais.
Al-Sudais highlighted the great care that the Saudi leadership takes to maintain the Kaaba.
Around 200 craftsmen and administrators work at the King Abdulaziz Complex for Holy Kaaba Kiswa in different sections including departments that deal with dyeing and automatic weaving, manual weaving, printing, sewing and assembly, and the belt and gold section of the Kaaba.
The sewing department houses the longest sewing machine in the world that has a length of 16 meters and operates with a computer system.
The Kiswa is made with about 670 kilograms of raw silk which is dyed black at the complex, 120 kilograms of gold wire and 100 kilograms of silver wire.