Katara Traditional Dhow Festival Starts on November 19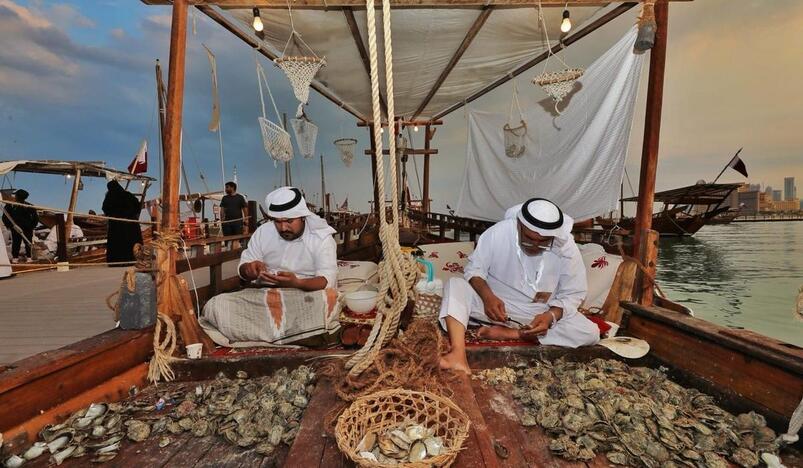 Katara Traditional Dhow Festival Starts on November 19
Under the patronage of HH the Amir Sheikh Tamim bin Hamad Al-Thani, the activities of the Katara 12th Traditional Dhow Festival will kick off on November 19.
The festival is part of the activities accompanying the FIFA World Cup Qatar 2022 and will continue until December 18, with the participation of the State of Qatar, the Kingdom of Saudi Arabia, the State of Kuwait, the Sultanate of Oman, the Republic of Iraq, the Republic of Yemen, the Republic of Turkey, the Republic of India and the United Republic of Tanzania.
The Katara 12th Traditional Dhow Festival will be characterized by a rich program of cultural activities and events that keep pace with an international sporting event to be held in Qatar. The festival will also present the country's guests with the maritime heritage in its best form, through live events that highlight the customs and traditions of parents and grandparents during fishing and pearl diving trips and contributes to preserving the cultural heritage and folklore which is rich in noble values, to encourage keeping them close to the hearts of generations.
The events include 50 pavilions for the participating countries, including exhibitions of maritime heritage collectibles and other maritime handicrafts, in addition to marine competitions and workshops for traditional dhow industries which contain interactive programs related to the process of sliding ships and removing them from the sea via traditional methods.
In the same context, the organizing committee of the Katara Traditional Dhow Festival indicated that the festival's twelfth edition will be launched daily at 2:30 pm from Katara 32 Beach a traditional dhow raising the flags of the countries participating in the FIFA World Cup Qatar 2022. The dhows will sail through the sealine facing the Doha Corniche and Museum of Islamic Art (MIA) Park to arrive at Doha port with sunset, throughout the festival days. There will also be 32 traditional loaders flying the flags of the countries participating in the World Cup at Katara Beach, in addition to the competitions organized by the festival.
The Katara Traditional Dhow Festival is one of the most important accompanying events organized by Katara for the FIFA World Cup Qatar 2022. It achieved great success over the past years as the most important international cultural and heritage forum that restores maritime heritage in all its originality, arts, and heritage images that reflect customs, traditions, and the strong connection to sea life, in addition to what it reflects of Katara's continuous efforts to care for heritage and preserve the national identity.
(QNA)