Katara to Launch Month-Long Football and Fine Art Exhibition from Nov. 18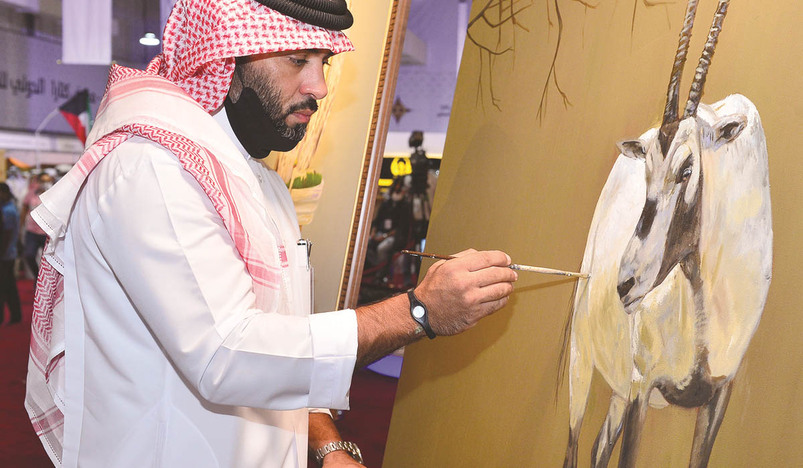 Katara to Launch Month-Long Football and Fine Art Exhibition from Nov. 18
QNA

Sports and art lovers in Qatar will soon witness the excitement of the biggest interactive exhibition that mixes football and fine art, which is being launched by the Katara Cultural Village Foundation, under the title Football and Fine Art. The exhibition will be held from Nov.18 till Dec. 18, 2021.
The exhibition, which is the first of its kind in the country, includes paintings by local and international artists that capture the excitement and joy of the last five World Cups, as well as paintings that visualize the fierce competition and stress in the final matches, reflecting the joy of victory and the disappointment of defeat among both players on the field and fans in the stadium.
The exhibition will also provide a glimpse into the cities that hosted the tournaments and landmarks that reflect the civilizations and culture of nations hosting the greatest sporting event in the world.
The exhibition comes as part of Kataras activities to link sports and art and highlights the relationship between football as the most popular game in the world, and the art of drawing which gives expression to our intense emotions and experiences.
Katara had previously launched a similar initiative that links novel and fine art. An annual competition was launched called "Katara Competition for Novel and Fine Art." The Football and Fine Art exhibition reflects Qatars interest in sports, especially football, which led to hosting the 2022 World Cup.
The exhibition will be held in two halls, documenting the five previous World Cups through paintings, and they are: The 2002 FIFA World Cup, which took place in South Korea and Japan, jointly organized by these two countries. The 2006 FIFA World Cup, hosted by Germany from June 9, 2006, till July 9, 2006. The 2010 FIFA World Cup in South Africa, which was the first tournament to be held in the African continent, from June 11 till July 11, 2010. The 2014 FIFA World Cup hosted by Brazil from 12 June till 13 July 2014, The 2018 World Cup hosted by Russia from June 14 till July 15, 2018.
On the sidelines of the Football and Fine Art exhibition, there will be art workshops for the public to learn about the relationship between football and fine art, to make the event a more inclusive experience.
The exhibition also includes souvenirs that reflect the exhibition's theme.