Katara Summer Camp Continues Recreational, Cultural Activities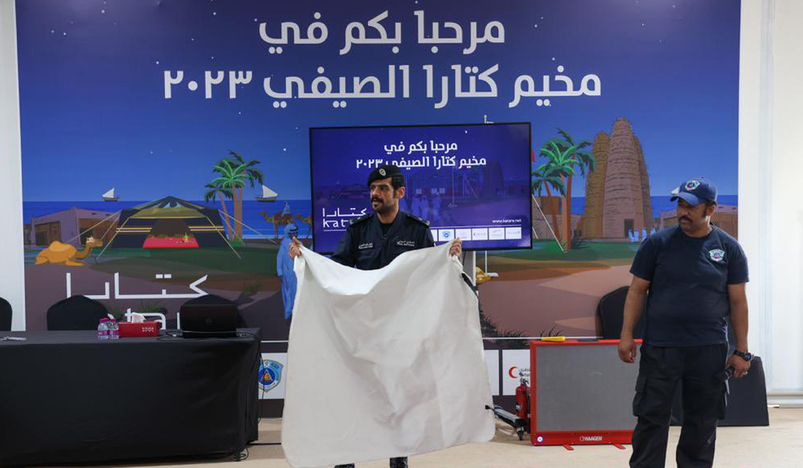 Katara Summer Camp
Katara Summer Camp continues its rich programs and miscellaneous activities that started on Jul. 23.
Running until Tuesday, the program addresses many aspects, including educational and cultural aspects and development of mental, sports skills, as well as religious, social and national values which contribute to the fusion of educational practices and promotion of Qatari identity, local traditions and customs, in addition to sports and recreational activities, such as football matches and mental games that improve cognitive and physical spirits through collective games and building new friendships.
Abdul Majeed Barakat from Al Jazeera Media Institute presented a workshop on skills of delivering speech, methods of good preparation of materials and how to convey messages clearly and rapidly to the audience.
Meanwhile, the civil defense proceeded with presenting awareness workshops on safety and protection from fires and accidents, while trainings in Qatari Ardha performance offered by Nomas Center are the most prominent and flagship activities.
In sports competitions, participants competed in football, volleyball, running competitions and marksmanship as camp organizers have been keen to dedicate gold awards and medals to winners.
In addition, camp managers have been keen to include field trips in the program to better educate participants on various Katara facilities.
(QNA)