Katara launches Al Sadu Exhibition on November 30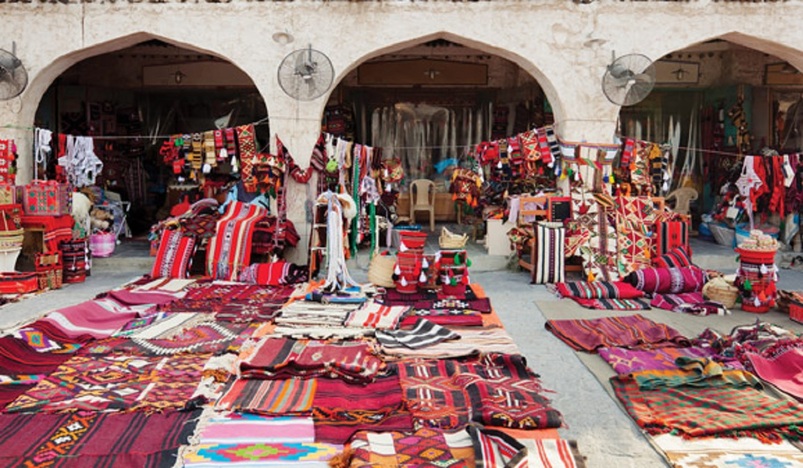 Al Sadu weaving in Qatar (photo for representation purpose only)
The Cultural Village Foundation, Katara, announced the opening of Al Sadu exhibition in Building 13 from Nov. 30 to Dec.18, as part of the Katara activities accompanying the launch of the FIFA Arab Cup Qatar 2021 and the National Day.
About 25 craftswomen who are known for their quality and mastery in the Al Sadu industry will participate in the exhibition, along with fine artists displaying their paintings inspired by the decorations of Sadu. Visitors will also be able to learn about the details of Al Sadu industry.
The exhibition opens its doors to visitors from 10 am until 10 pm, and all the exhibits are available for direct sale to the public. Foreign tourists and Arab visitors to Doha are keen to acquire them as souvenirs that reflect the authentic Qatari cultural heritage, especially after the inclusion of Al Sadu on the UNESCO World Heritage List in September 2020.
Al Sadu is one of the traditional crafts that flourished since ancient times and is still steadfast to this day. The craft has not been affected by technological development and modernity, unlike many other professions that have disappeared and become a part of the past.
Al Sadu is considered a Gulf heritage and is a window on the heritage of the ancestors. It is characterized by its diverse bright colors and beautiful decorations inspired by nature and carries multiple social connotations.
The traditional Bedouin tent (Bait-al-Shaar) is one of the most important and oldest Al Sadu products, and it is time-consuming and costly compared to other Al Sadu products, which are rugs, cushions, pillows, hallways, horse and camel decorations. Al Sadu is also included in many products such as souvenirs, library supplies, and others.
Al Sadu is made of either camel or sheep wool and it passes through other stages, such as dyeing wool in different colors, where natural dyes of multiple colors and degrees are used.
Qatari Al Sadu products are distinguished by the beauty of textiles rich in ornaments, symbols, inscriptions, and shapes that express the Qatari environment. This is evident in the distinctive parallel horizontal lines of Al Sadu inscriptions, as well as simplified geometric shapes that take the form of triangles, points, or small and recurring pyramidal shapes.
Source: Qatar News Agency