Katara Holds Shows, Activities in Celebration of Eid Al Fitr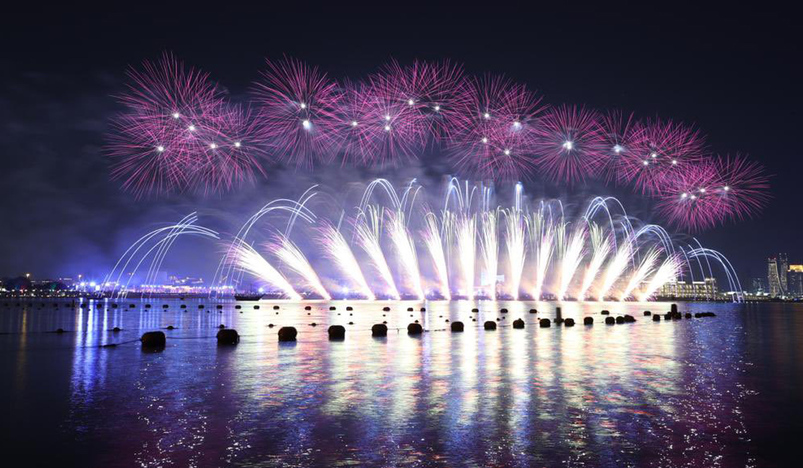 Katara Qatar
The Cultural Village Foundation (Katara) held Friday a celebration of Eid Al Fitr, including shows, entertainment activities, and a music band show at Katara's Al Hikma Square, which presented several masterpieces of Arab singing heritage.
The audience was delighted with the play "The World of 2030", which presented its premiere at Katara's Al Hikma Square theater. The play is inspired by an imaginary journey full of excitement, passion, and pleasure through time by taking a group of children into the past to learn lessons about the importance of science, self-development, and society, and to instill in young people the importance of perseverance and insistence on dreaming and obtaining the impossible with determination, striving, and diligence.
The play concluded with the great dream of "Qatar National Vision 2030," to reveal the most important achievements of the national vision in terms of sustainable development, a clean environment, and development that includes various fields at all levels.
Furthermore, the police music band, which includes 85 musicians, performed its traditional and patriotic performances and songs on the Katara Corniche.
Katara distributed its Eidi, a gift given to children as part of the Eid celebration, on the Katara Corniche.
The fireworks celebrations witnessed a remarkable turnout from the public and visitors, as the sky of Katara was lit up with luminous aesthetic forms in an atmosphere full of pleasure and joy.
(QNA)