Katara Continues Preparations for Launch of S'hail 2023 in September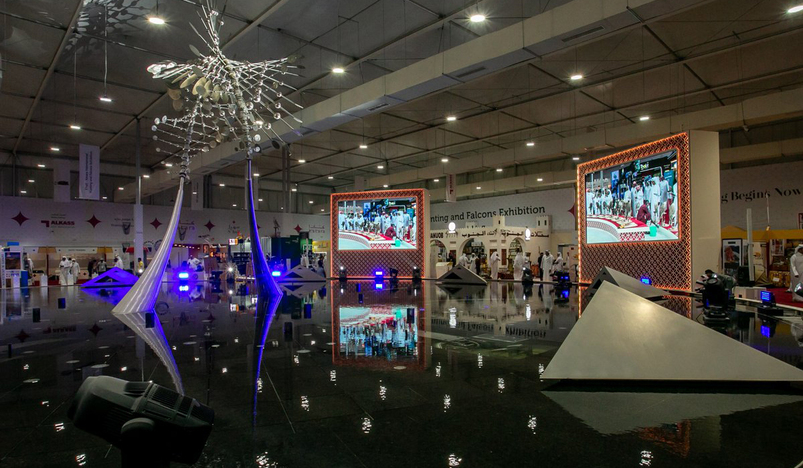 S'hail 2023
The Cultural Village Foundation (Katara) continues its intensive preparations for the launch of the seventh edition of its International Hunting and Falcons Exhibition (S'hail 2023) which will be held from Sep. 5-10.
The exhibition is the largest international gathering to display the latest and best hunting equipment and the largest gathering for falconry and hunting enthusiasts in the Gulf region and the Middle East.
It is also a global economic and marketing platform that attracts major national and international companies specialized in hunting weapons, supplies and products.
The seventh edition of S'hail will include the participation of more than 190 companies representing Qatar and 18 countries from around the world, which reflects the tremendous success achieved by the exhibition since its inception and the organizing committee's objective in having a national and international presence in the exhibition.
S'hail 2023 will include a distinguished Gulf participation of Kuwait, Saudi Arabia and the UAE.
The organizing committee of S'hail stated that it aims for the participation rate of Qatari companies, including many startups, to be within the range of 80 percent of the total participating companies to reflect the success of the exhibition in attracting local companies and its goal for Qatari products to be present in the exhibition and have an active role.
Qatari companies will include ones that are specialized in hunting and falconry weapons and supplies, the latest types of four-wheel drive cars and the most luxurious caravans, all in accordance with the highest standards of protection, security and safety requirements.
The space of the exhibition this year was increased by 10 percent to accommodate the wide participation and is distributed over three areas in Katara.
Area A will include the main tent in Al Hikma Square where the auction theater will be concentrated which will have the rarest types of falcons, most notably Al Hurr. Hunting equipment, trip supplies and traditional hunting handicrafts will also be included.
Area B will include modern and varied exhibits of hunting arms and rifles, in addition to the Souq Waqif Falcon Hospital Pavilion.
Area C will include a tent for four-wheel drive car companies dedicated to land trips, falconry and camping. The external area will display the most luxurious caravans and a theater that will hold lectures and poetry evenings.
Two awards will be given in S'hail 2023; the Most Beautiful Pavilion and the Most Beautiful Falcon Hood.
(QNA)