Karwa Motors Rolls Out First-Ever Karwa-Branded Bus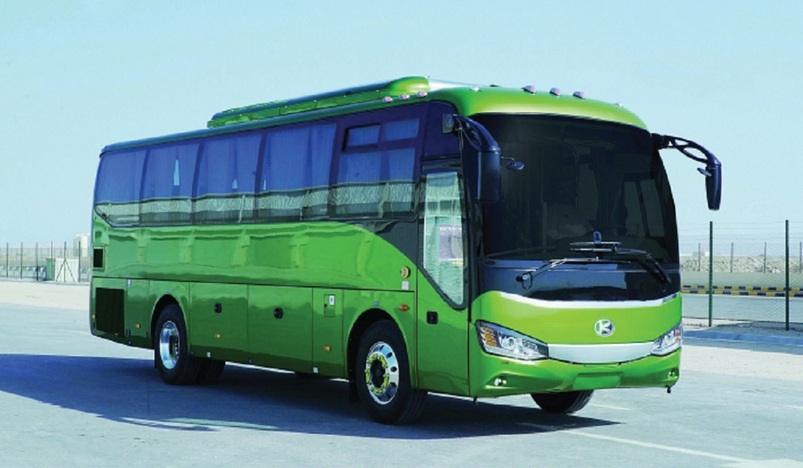 The First-Ever Karwa-Branded Bus in Qatar
Karwa Motors, a joint investment project between Qatar and Oman, has rolled out its first Karwa-branded bus, which marked the start of the operations of the joint investment project between the Sultanate of Oman and the State of Qatar.
Karwa Motors is a joint venture between Mowasalat Qatar, the state-owned transport company of Qatar, which holds a 70 percent stake, and Oman Investment Authority, Oman's sovereign wealth fund, which holds the remaining 30 percent.
Dr Ibrahim Albalushi, chief executive officer of Karwa Motors, said: "Karwa facility represents one of the most significant strategic projects in the transportation sector in this part of the world. The commencement of our operations and the subsequent roll out of our first-ever bus is the culmination of over four years of planning, cooperation, hard work and commitment towards a singular goal – to set the stage for what will become the beacon of automotive and industrial progress in the region."
"The first phase of ramp-up will be focused on producing the first of three Karwa-branded buses – a mid-coach. Next year, we will introduce an intercity coach and city bus with an annual production of between 500 to 700 buses. These buses are advanced and can handle a variety of road conditions, as well as withstand the harshest weather conditions. Each of them will offer customers a wide array of advanced features and customisations, making them a practical option for a variety of public transport tasks, be it for cross-city or urban transportation," he added.
Located on a 600,000-squaremetre site, the manufacturing facility is fitted with the latest technologies. It also houses several key sections, including a large warehouse to store raw materials, core workshops for cutting and welding, dyeing, and equipment and motor assembly, a full-fledged inspection yard and testing facility, and a vast number of other auxiliary facilities.
The facility is located at Duqm, one of the region's most prominent gateways to the world. This strategic location puts Karwa Motors within easy reach of international shipping lanes and, consequently, gives it easy access to international markets in Asia and Africa; two regions that are expected to see the largest percentage growth within the global bus market in the coming years. Its position, close to regional markets, also helps greatly reduce workloads, shipping times and storage costs for the region's transportation sector.
In addition, it underlines the collective vision of both nations for establishing strong business ties between countries in the region.
The company has technology transfer arrangements with renowned global partners. This, together with the unique knowledge and expertise the company has of the region, will enable Karwa Motors to introduce several innovations and industry-leading production practices and technologies into the region for the first time, in both its facility and the buses it produces.
Source: Hukoomi