Join the Beat and 'One Year To Go' Countdown to FIFA World Cup Qatar 2022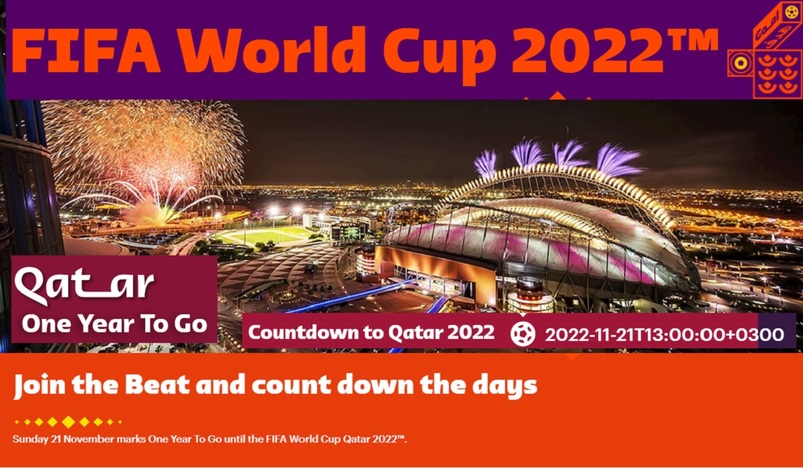 One Year To Go official Countdown to
With every moment the FIFA World Cup Qatar 2022™ moves one step closer. Can you feel it?
Come November 21, 2021 and it's One Year To Go to the much-awaited mega event next year.
As Qatar moves one step closer to one of the world's biggest football tournaments, the country is urging the public to "Join the Beat" and count down the days.
Sunday, 21st of November marks One Year To Go. Join the Beat and be part of the celebration. Watch the livestream at 8:30 PM (GMT +3).
The One Year To Go event will also reveal the official Countdown Clock to the world – reminding everyone that now is every moment. So feel it, seize it, and live it with every beat of your heart.
To receive an email reminder ahead of the livestream, you can connect with Qatar 2022 by signing up with your email here.