Jeff Bezos is stepping down as Amazon CEO. He'll still have huge power at the company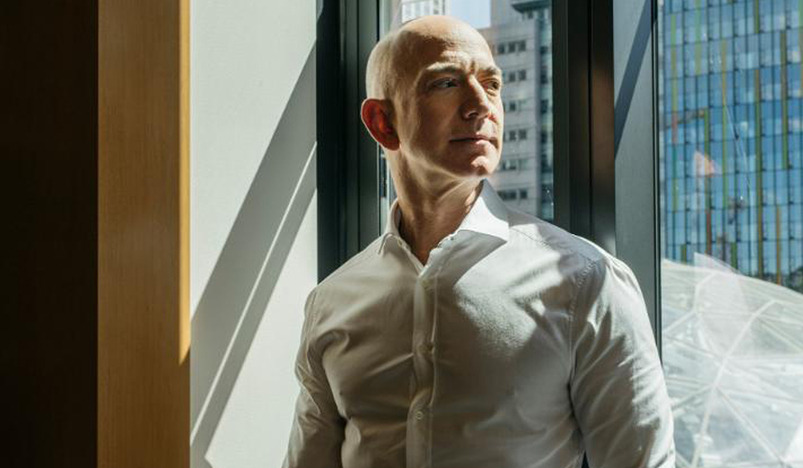 Jeff Bezos
New York - Amazon founder Jeff Bezos on Monday will hand over his chief executive title to Andy Jassy, ending a more than two-decade run leading the company through its evolution from online bookseller to $1.75 trillion global retail, logistics and internet behemoth.
The company announced in February that Bezos would transition from CEO to executive chair, saying he wanted to spend more time on his other ventures, including the Washington Post, space company Blue Origin and philanthropy.
But even as he steps back into a less public role at the company, Bezos will still have tremendous influence at Amazon (AMZN) for years to come, by virtue of being its largest individual shareholder, a longtime mentor to the incoming CEO and his role heading the board.
"He'll likely still stay involved, though no longer focusing on the day-to-day and instead able to focus on company-wide initiatives and new products and services," said Daniel Elman, global technology analyst at market research firm Nucleus Research. "His skills for cutting through noise identifying high-value opportunities cannot be overstated ... so it would make sense for Amazon to free him from the operational grind to maximize those areas."
Bezos' exit as CEO comes at a critical time for Amazon. The pandemic created massive demand for its services, leading to jumps in profits and in hiring. But the company's explosive growth has only heightened the attention of regulators, some of whom believe it has gotten too big.
Not having the richest man on Earth at the company's helm could help it better weather some of that scrutiny. And stepping aside could also help insulate Bezos from some lawmaker criticism.