James Bond actor Daniel Craig gives £10k to 'Three Dads Walking'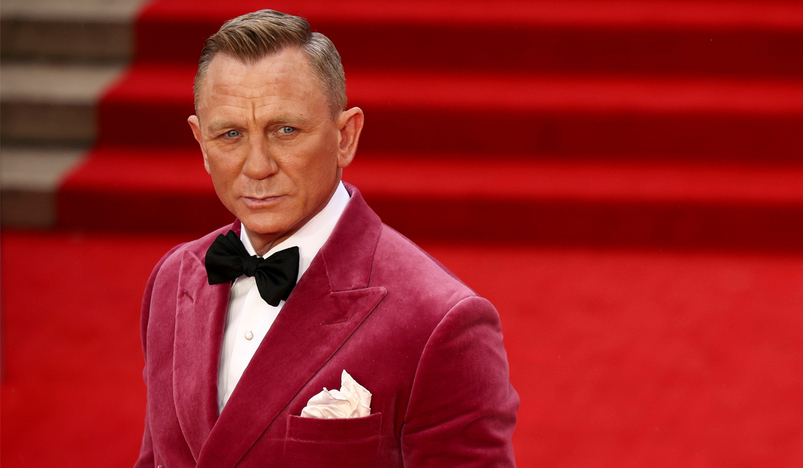 Actor Daniel Craig
Film star Daniel Craig has donated £10,000 to three fathers who have set out on a 300-mile walk to raise funds for a suicide prevention charity after their daughters took their own lives.
Andy Airey, Mike Palmer and Tim Owen's "Three Dads Walking" trek will see them walk between their homes in Cumbria, Greater Manchester and Norfolk.
They are raising money for the Papyrus charity.
They said the donation from the James Bond actor was "amazing".
Mr Airey said he was happy that the actor had let them share the news of his generosity.
"Allowing us to shout about it is fantastic news, especially as he's just about the most famous film actor in the world at the moment, isn't he?" he said.
The trio, who set out earlier, will be walking about 20 miles a day between Mr Airey's home, near Cumbria, Mr Palmer's house in Sale, Greater Manchester, and Mr Owen's property in Shouldham, Norfolk.
They expect to complete the challenge on 23 October.
'Wrong decision'
Mr Airey, whose 29-year-old daughter Sophie took her own life in 2018, said they had "three different stories to tell, but each has the same tragic ending; the devastating loss of a daughter to suicide".
"Daniel Craig has clearly been moved by the indescribable pain we and our families are suffering and wants to help us to bring something positive out of the utter devastation," he added.
Mr Palmer, whose daughter Beth died in 2020, said being part of the challenge was "not a club I want to belong to, but [it gives us] an opportunity to fight back and maybe make a difference.
"We hope that by linking our three homes and telling our three daughters' very different stories, we will put a spotlight on young mental health."
Mr Owen added that "strongly" believed that "in a moment of darkness", his 19-year-old daughter Emily "made a wrong decision" last year.
"Had she just taken time to think or to speak to someone, her decision and my family's lives would be on another path," he said.
"Instead, she decided she could no longer go on, leaving behind a devastating ripple effect on her family and friends."
SOURCE: BBC