Jacinda Ardern to join Harvard University as dual fellow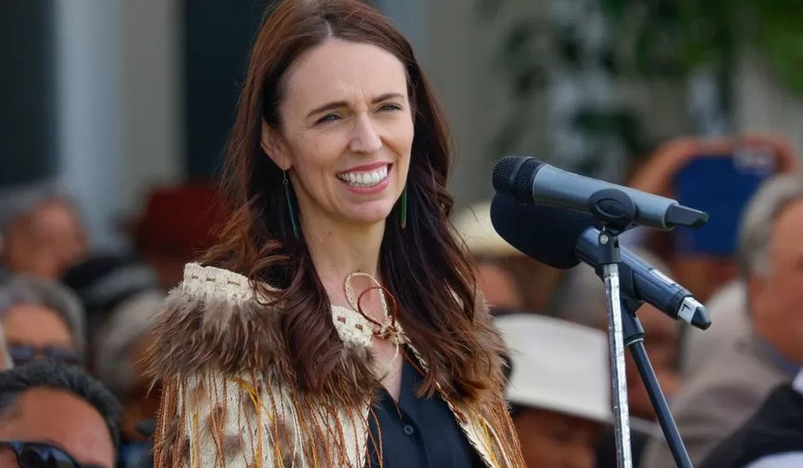 Jacinda Ardern
Former New Zealand prime minister Jacinda Ardern has announced she will join Harvard University as a fellow later this year.
The prestigious Ivy League university in Cambridge, Massachusetts, said in a news release that Ms Ardern had been appointed to dual fellowships.
Ms Ardern served as prime minister of New Zealand for more than five years.
She announced she was resigning from public office in January, saying she did not have "enough in the tank".
On Tuesday, Harvard announced that Ms Ardern would be joining their campus in the autumn under dual fellowships at the Harvard Kennedy School.
Ms Ardern will be the 2023 Angelopoulos Global Public Leaders Fellow and a Hauser Leader in the School's Center for Public Leadership.
In its announcement, the university praised the former prime minister for her "strong and empathetic" political leadership.
"She earned respect far beyond the shores of her country, and she will bring important insights for our students and will generate vital conversations about the public policy choices facing leaders at all levels," said Douglas Elmendorf, dean of Harvard Kennedy School.
The Angelopoulos fellowship will give Ms Ardern the chance to spend time in residence at Harvard as she transitions from her public service role, where she is expected to help students and faculty in building leadership skills.
Her second fellowship under Harvard Law School will be focused on studying ways to improve standards and accountability to combat extremist content posted online, the university said.
Ms Ardern said she is "incredibly humbled" to join Harvard.
"Not only will it give me the opportunity to share my experience with others, it will give me a chance to learn," Ms Ardern said.
"As leaders, there's often very little time for reflection, but reflection is critical if we are to properly support the next generation of leaders."
Ms Ardern, 42, earned international recognition for her style of leadership, particularly in the aftermath of a deadly mass shooting at two mosques in Christchurch in 2019, which killed 51 people.
She was also praised by many for her handling of the Covid-19 pandemic, though her public health policies were criticised by those opposed to lockdowns.
Ms Ardern delivered the commencement address for Harvard in 2022, where she spoke out against the online "scourge of disinformation" and earned a standing ovation for her government's gun control policies.
She became prime minister in 2017 at age 37, making her the youngest female head of government at the time.
BBC