Italian Cruise Ship Costa Toscana Arrives at Doha Port for Cruise Season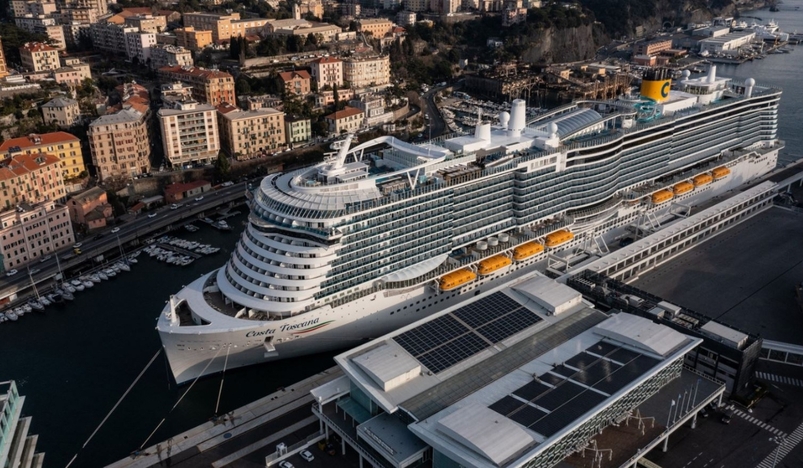 Italian Cruise Ship Costa Toscana
Doha Port received today the Italian cruise ship Costa Toscana of Costa Cruises, as part of the cruise's first tour in the Arabian Gulf region.
The cruise ship has a capacity of about 6,500 visitors, and features a water park, 13 swimming pools and hot tubs, 13 restaurants and 19 entertainment lounges, offering recreational tourism packages for passengers ranging from 3 to 7 days.
Costa Toscana's first visit comes within the 2022-2023 cruise season in Qatar, which began last December with the arrival of French cruise ship Le Bougainville and will continue until next April.
During the current season 58 international cruise ships will arrive to Doha, as well as 4 tourism companies will launch their first trips to Qatar.
The Head of Tourism Product Support Section at Qatar Tourism Maryam Saoud said that the cruise season experienced a strong start, attracting more cruise liners, which enhances the growth and diversification of the tourism sector.
Saoud added that Costa Toscana is one of the cruise ships that are powered by natural gas, which demonstrates the commitment to sustainability in the development of the cruise industry.
For his part, Director of Shared Services at Qatar Tourism Omar Abdulrahman Aljaber said that Qatar Tourism's active private sector partners provide reservations for cruise ships.
Additionally, they provide cruise ship passengers an array of tour and entertainment options ranging from safari tours in sealine and Khor Al Adaid, as well as tours around Doha to explore its tourist attractions and heritage markets such as Souq Waqif, as well as cultural and artistic attractions such as Katara Cultural Village and the Museum of Islamic Art.
The new Doha Grand Cruise Terminal can accommodate up to 12,000 passengers per day, strategically located in the heart of Doha, minutes away from some of the city's most popular attractions.
(QNA)